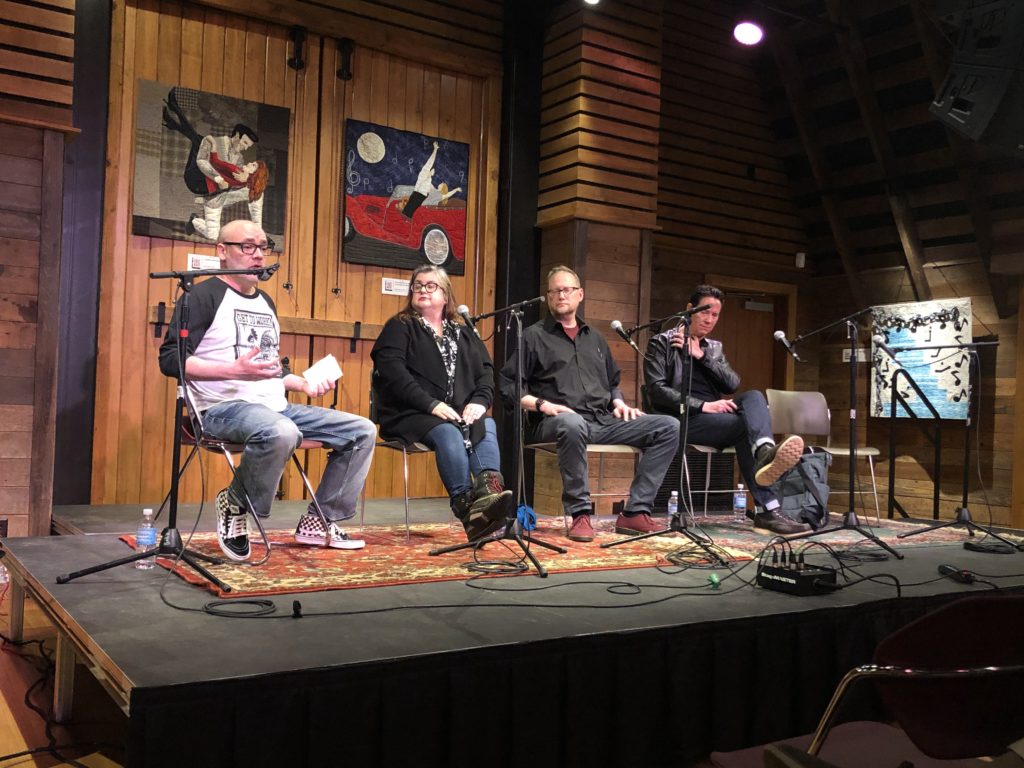 Question: What is the state of the publishing industry circa 2019?
Answer: It's complicated.
So…how to get a handle on what's going on, including what's happened and what's going to happen?
Talk to some people deeply invested (and with tons of experience) in the industry, preferably from multiple angles (academic, critical, practical, etc.)
Enter three colleagues I'm happy to call friends: Bethanne Patrick (AKA @TheBookMaven), a critic and author whose career has focused on books, publishing, and authors; she was named one of Flavorwire's "35 Writers Who Run the Literary Internet," and her reviews appear in The Washington Post and NPR Books, among others. Dallas Hudgens, the author of Drive Like Hell, Season of Gene, and the collection Wake Up, We're Here, and founder of Relegation Books, an independent press in Washington, D.C. Gregg Wilhelm, a writer, publisher, teacher and arts administrator with more than twenty years of experience in the literary arts. He founded CityLit Project and is currently Director of George Mason University's Creative Writing Program.
The last time VCLA visited the beautiful Barns of Rose Hill we had a discussion about the music industry in the 21st Century. Not surprisingly, there's a great deal of overlap.
We also spoke about how even the most connected musicians (or writers, in this case) need a social platform, a PR and marketing plan (self-designed or paid for, probably both), and a willingness to do anything and everything (invariably costing money) to stand out, get noticed, get reviews.
Of course, we dove into the obligatory "to MFA or not MFA" issue. It seems safe to suggest that the philosophical implications of getting an MFA have shifted: what may have once been described, however prosaically as teaching students to write now involves instructing writers how to be writers — whether this means procuring a position within academia or the so-called real world, as well as understanding a growing list of ingredients required to get published and generate buzz. Perhaps more importantly, we took a deeper dive into the nuts and bolts of what it entails to become a writer, and the business of being a writer. (In short and in sum: lots of work, lots of failure, lots of resolve, lots of time, a tiny bit of luck, rinse-wash-repeat, etc. Same as it ever was.)
There's more video at our YouTube page, and you can also check out footage from our previous events. Please share these videos and posts via your social media and help us spread the good word! (Follow us at @VALitArts.)
Bonus content: the origin story of VCLA, in under two minutes!
As always, we welcome your input and support. Learn more about VCLA and check out our upcoming event calendar.