Sean Murphy
1455 Founder and Executive Director
About Sean
Sean Murphy has been publishing fiction, poetry, reviews (of music, movie, book, food), and essays on the technology industry for almost twenty years. He has appeared on NPR's "All Things Considered" and been quoted in USA Today, The New York Times, The Huffington Post, Forbes and AdAge. He writes regularly for PopMatters, and his work has also appeared in Salon, The Village Voice, The New York Post, The Good Men Project, All About Jazz, AlterNet, Web Del Sol, Elephant Journal, FIVE:2:ONE, 805 Lit + Art, Northern Virginia Magazine, and others. He was previously the writer-in-residence at Noepe Center for Literary Arts at Martha's Vineyard. His memoir PLEASE TALK ABOUT ME WHEN I'M GONE was released in 2013. His novel NOT TO MENTION A NICE LIFE was published in June 2015, and his first two collections of non-fiction, MURPHY'S LAW, VOL. ONE and VOL. TWO, are now available. He has been nominated for the Pushcart Prize two times, once for short fiction and once for poetry. To learn more about Sean Murphy's writing and to check his events schedule, please visit seanmurphy.net.
"I've known Sean Murphy for almost two decades–having been introduced to him as a writer and an admirer of his fine writing, and now I'm in awe of his organizational talent and his commitment to the literary arts. It's a rare person who can make a contribution both through the written word and though nourishing other writers. Sean is that person, and I have 1000% confidence in and enthusiasm for the VCLA."
Jenna Blum – NYT & international bestselling author of Those Who Save Us and The Lost Family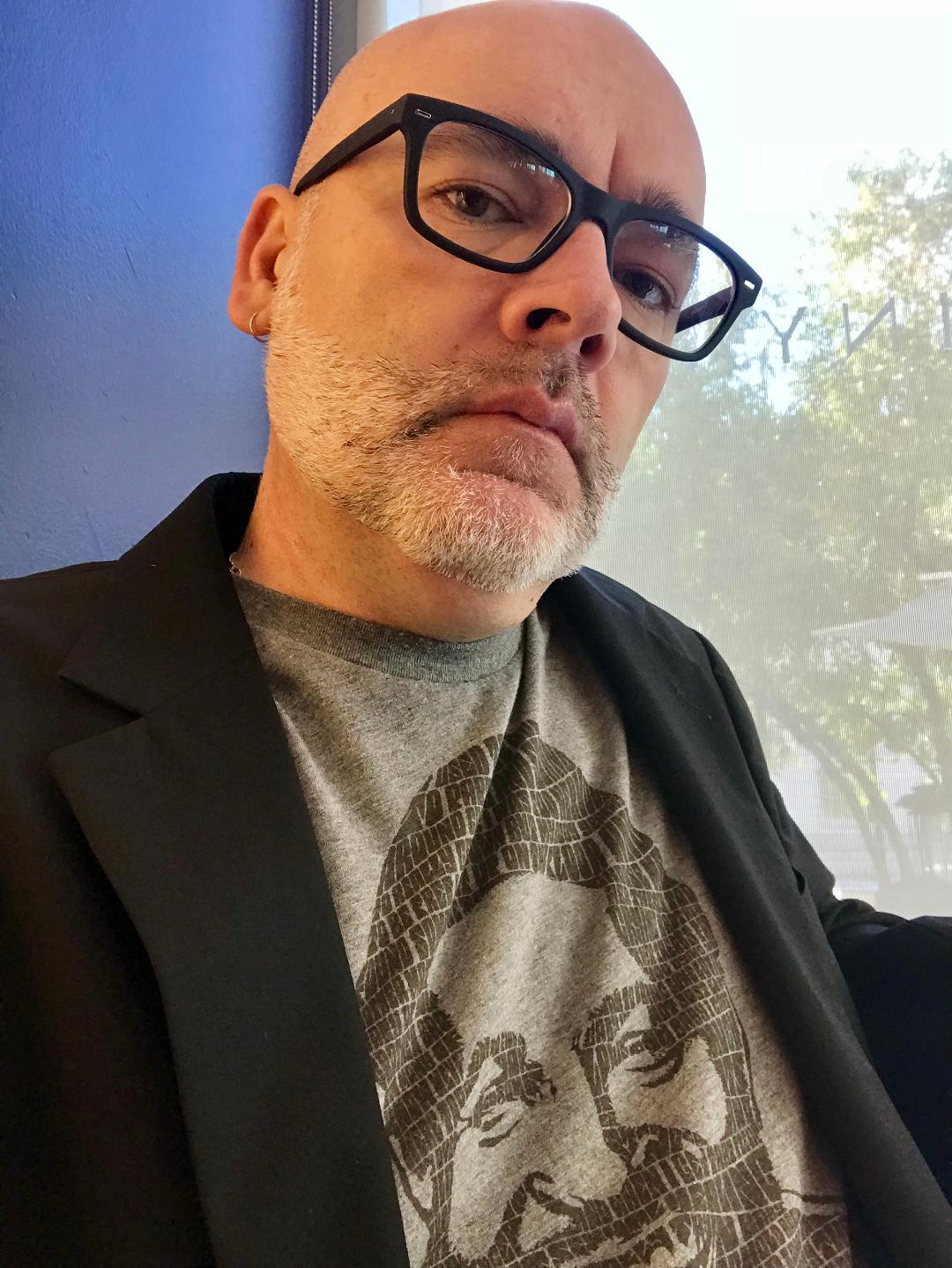 Sean and the 1455 Vision
Sean is a lifelong and very proud native son of The Old Dominion, and as such the original name Virginia Center for Literary Arts (VCLA) seemed both appropriate and relevant. That was only two years ago, but as this vision has grown and attracted more people from more places (in and outside the Shenandoah Valley), we've realized that—intentional or not—branding ourselves as VCLA sends an exclusive message where we're all about inclusivity. As such, we wanted a name that immediately makes clear what our mission is, who we are, and what we plan to achieve.
Our primary focus remains providing writers with time and space to create, focus, and connect with kindred spirits. It's equally important that we recognize—and serve—those who will never have the opportunity to visit Winchester. We have the complementary goal of creating a robust web presence with myriad resources for creative people, whoever and wherever they are. In this regard, 1455 is neither regional or national, but a truly global enterprise.
As a former analyst for the technology industry, Sean spent a great deal of time discussing—and at times, lamenting—the ways an increasingly digital reality is changing lives, not always for the better. These essays and articles inspired his podcast The Intersection of Innovation and Culture. Over several years and speaking to dozens of experts from the business, artistic, and entertainment fields, Sean developed a thesis about the ways technology, for all its contradictions, has undeniably helped democratize content and creativity; it has also established connections amongst networks that are otherwise unimaginable. The 14:55 Interview series will take a deeper dive into this topic, exploring the ways artists (as well as athletes, entrepreneurs, and everyone in between) use these tools to foster inclusivity and inspiration. Along with our ongoing programs (including our monthly Author Series and our upcoming summer literary festival), these interviews and events will contribute to an ongoing and necessary dialogue that explores how we can live more purposeful and productive lives.
An Interview with Sean Murphy
Get to know 1455's Founder and Executive Director Sean Murphy.
Writing and Marketing Books in the Digital Age, Part One
Poem: "Charlie Parker's Premonition"
Sean at Martha's Vineyard, 2015: "Attainment"
Memoir Release Book Reading
Writing and Marketing Books in the Digital Age, Part Two
Sean at The Noepe Center for Literary Arts, 2016: "Intimation"
Sean in Brooklyn, 2014: "Bright Moments"