A publication for writers
Movable Type
Hot off the press!
Movable Type Issue no. 2 has been released
About 1455′
s

New Magazine

Movable Type. This was the technological breakthrough that made printing books on a large scale possible. We proudly commemorate 1455 not merely as a milestone, but a concept. A free press, and presses that operate freely to publish stories (and opinions, ideas, etc.), ensure that the dissemination of information is controlled by neither an elite class nor censors. The process of democratizing content continues today. Movable Type, then, offers several connotations, and we recognize this name as symbolic of the continuum between 1455, today, and tomorrow. The need for personal narrative is strong as ever, and the ability to create and share these stories has never been more accessible.

1455's Movable Type, which will publish every other month, is meant to showcase personal stories by exceptional writers, provide invaluable resources, and foster solidarity. Each issue will provide a forum for a diverse array of poets, masters of prose, essayists, educators and anyone with passion for written expression.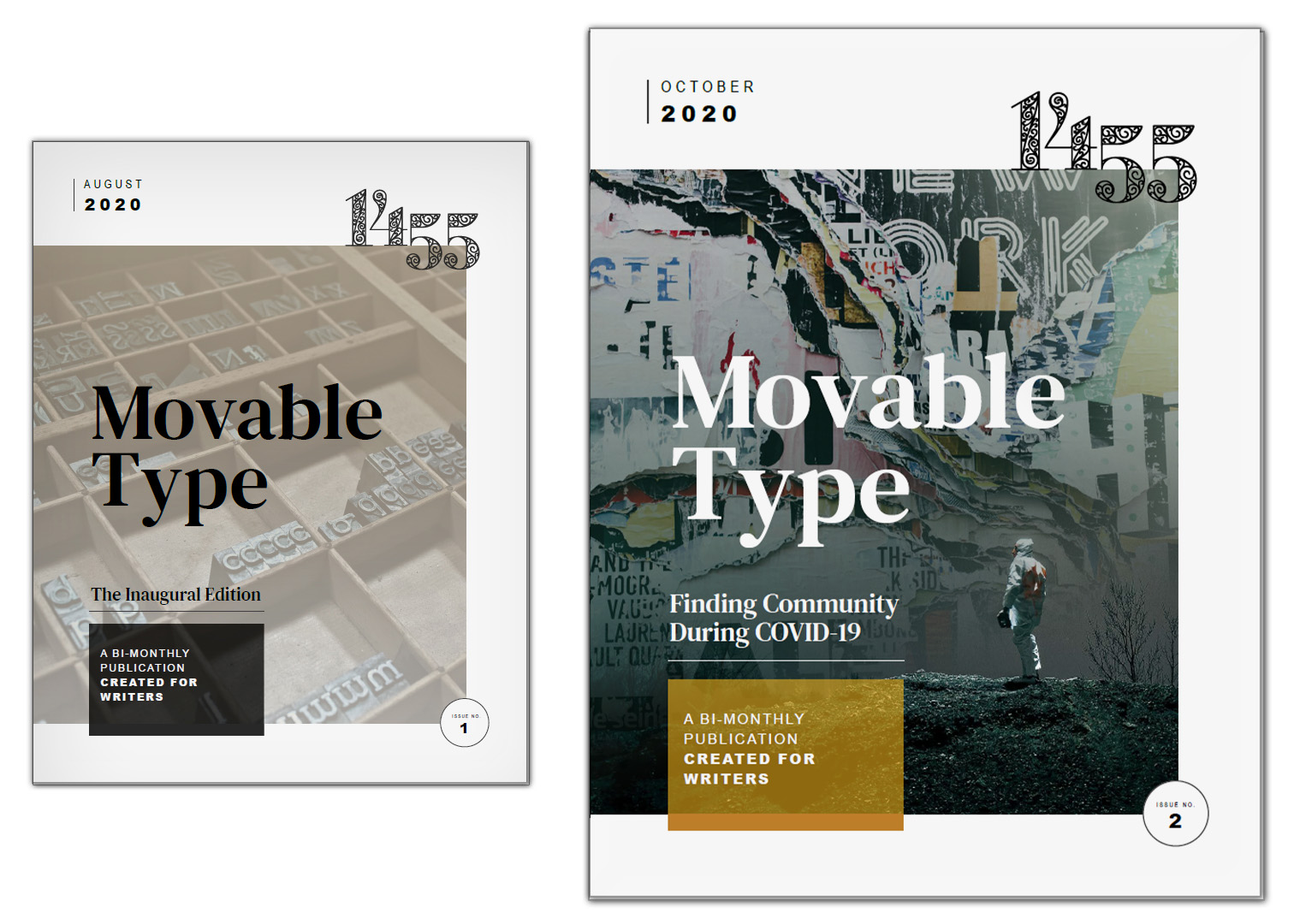 Get the next issue in your inbox
Subscribe to our mailing list to receive Movable Type issues as they are released.