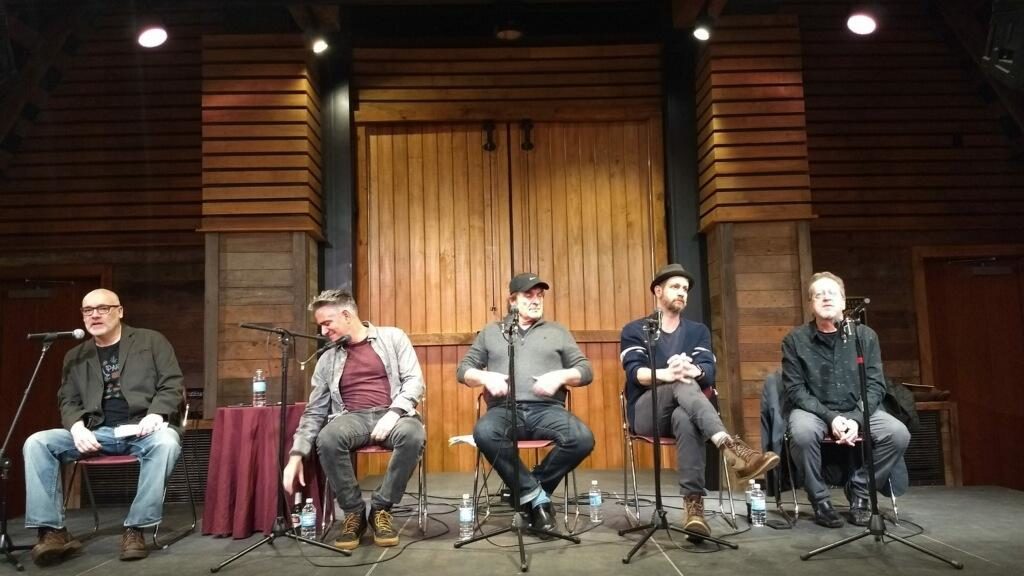 I've followed the developments of this changing landscape –what I refer to as the democratization of content– with keen professional as well as personal interest (in addition to indulging lifelong addictions to both music and literature, I also spent a decade as a technology analyst focusing on the ways innovation impacts culture and entertainment).
Of the myriad takeaways (some very much still playing out in real time) the one indisputable fact is that streaming services and innovation have permanently changed the music industry, just as digital content has disrupted (arguably, entirely for the better) the literary publishing scene.
Today, just about anyone can publish a book, or make an album, and a lot of people are trying. Does this potentially flood the market with inferior product? Certainly. Does it also ensure that more artists have the opportunity to be heard and discovered? Without doubt.
It was an honor to host a discussion about shifting trends in the music industry this past weekend at the magnificent Barns of Rose Hill. I was joined by a distinguished group of industry insiders, all with ties to the northern Virginia area. Cerphe Colwell, legendary D.J. (WHFS, DC/101, etc., and currently at Music Planet Radio), and author of recent memoir Cerphe's Up, Jason Herskowitz, Product Manager at Spotify, musician Todd Wright and manager/talent buyer Tom Carrico (Mary Chapin Carpenter, The Nighthawks, etc.)
Some takeaways from our discussion included the following insights:
Recording and selling music doesn't require studio time and a fleet of trucks and trains anymore. A laptop and Internet connection does the job much cheaper and easier.
What has happened to the music industry is similar to the innovations we have seen in traditional news and publishing. Bloggers and independent authors can find audiences and compete with big established players.
Social media makes everyone a Program Director.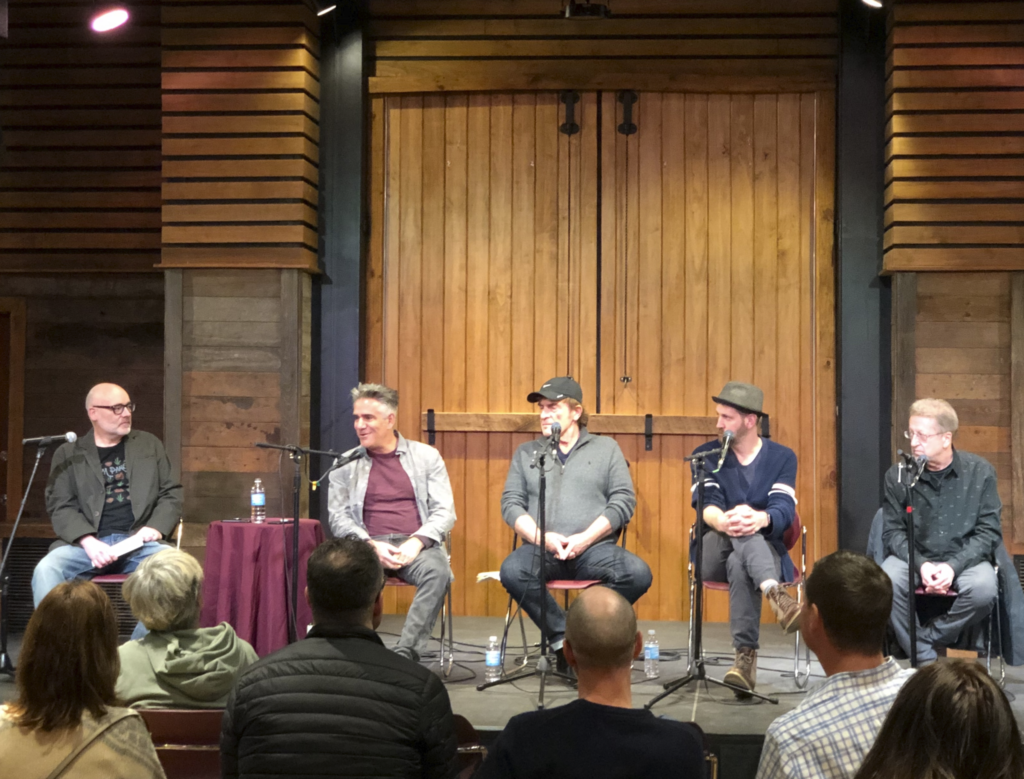 The good news: with sufficient ability, awareness, and time, anyone can publish without paying for it or surviving the scrutiny of hit-seeking middlemen. The bad news: as liberating as this new DIY ethos is, the onus is now entirely on the artist. That said, the Internet did change everything. In an analog world, DIY meant selling cassettes out of your car; digital files put both the creation and dissemination into the hands of the artists, and the last decade has been a welcome departure from an archaic model, and a lifeline for artists outside the so-called mainstream.
Nevertheless, just because the tools exist for virtually anyone to do this, it takes a lot more than talent and good luck. To have a hope of standing out amidst the info-overload, one must become (or pay someone who is) proficient at production, distribution, and marketing. For starters. Social media provides a crucial marketing advantage, and the ease with which fans can connect and spread the word with potential fans signifies a major –and welcome– breakthrough.
I will be taking a deeper dive into the implications of how the literary publishing world is changing (for better and worse!) with another amazing panel on March 1 (also at the Barns). I'll be joined by three veterans of the literary scene: Bethanne Patrick (AKA @TheBookMaven), a critic and author whose career has focused on books, publishing, and authors, she was named one of Flavorwire's "35 Writers Who Run the Literary Internet," and her reviews appear in The Washington Post and NPR Books, among others; Dallas Hudgens, the author of Drive Like Hell, Season of Gene, and the collection Wake Up, We're Here, and founder of Relegation Books, an independent press in Washington, D.C.; and Gregg Wilhelm, a writer, publisher, teacher and arts administrator with more than twenty years of experience in the literary arts. He founded CityLit Project and is currently Director of George Mason University's MFA Program. This is a FREE event and I look forward to seeing you there!
As always, we welcome your input and support. Learn more about VCLA and check out our upcoming event calendar.