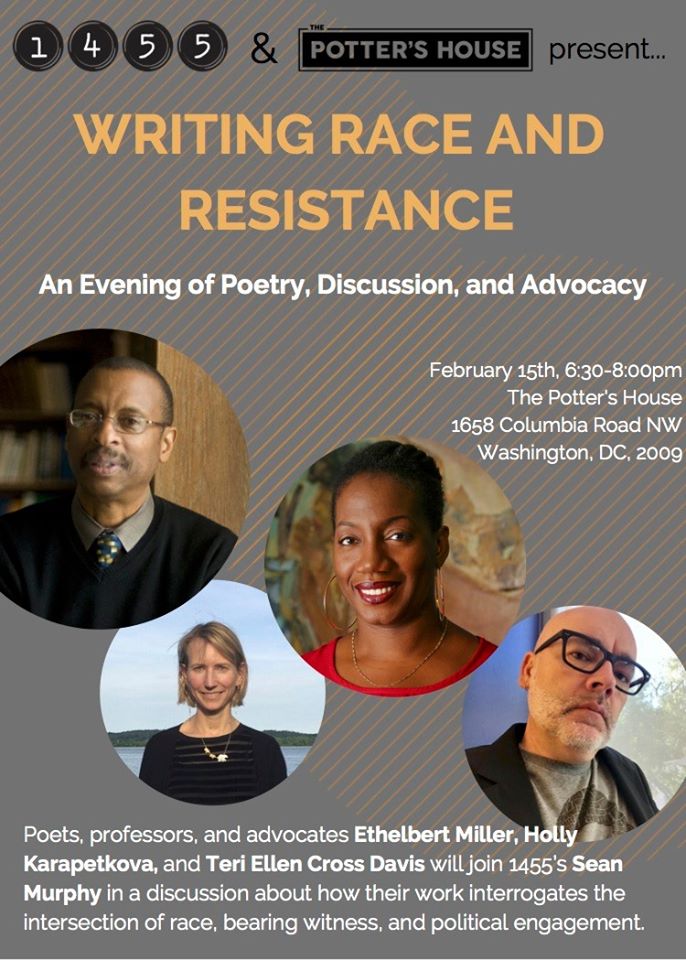 1455 is very proud to partner with historic venue The Potter's House for our first program, WRITING RACE AND RESISTANCE. I'll be joined by Ethelbert Miller, Holly Karapetkova, and Teri Cross Davis. This is a FREE event, but RSVP'ing is suggested. Spread the word and see you there on Feb 15!
1455's Executive Director Sean Murphy will be joined in discussion by Ethelbert Miller, Holly Karapetkova, and Teri Ellen Cross Davis.
According to The Potter's House, "the authors will have a free-ranging discussion about how their work interrogates the intersection of race, bearing witness, and political engagement. Their poetry has approached race from both historical and personal perspectives; they will explore the challenges and rewards of these themes and strategies. Each writer will share some poetry, provide some context for their work, and take questions from the audience."
Learn more on The Potter's House website.