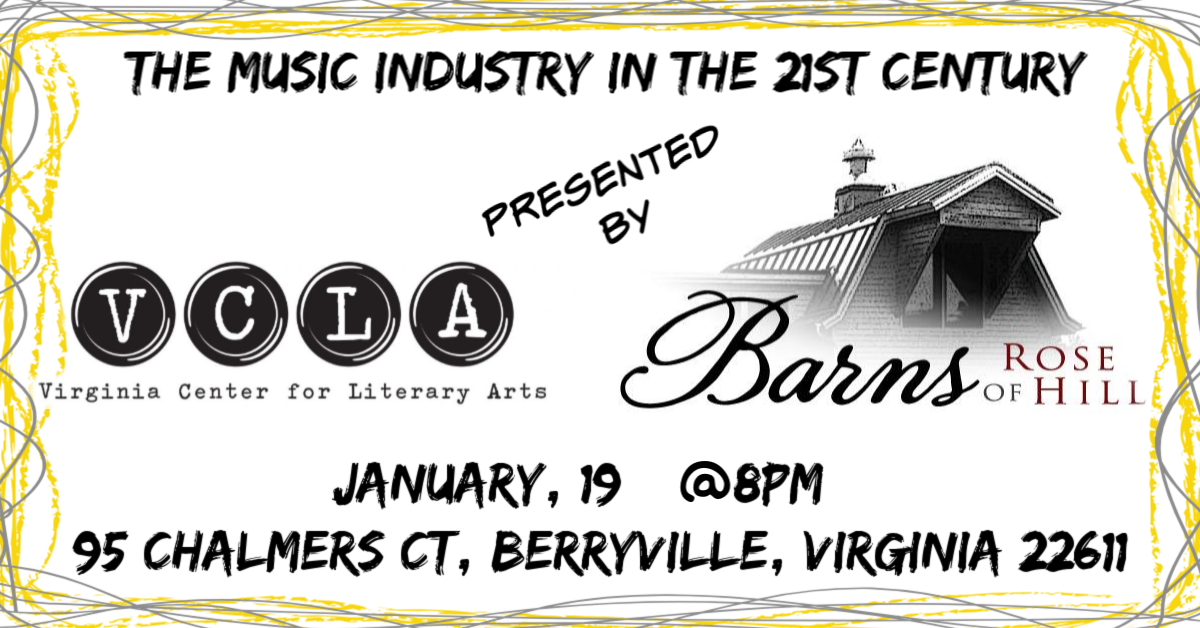 Sean Murphy, Founding Director of the Virginia Center for Literary Arts (VCLA) will moderate a panel, "The Music Industry in the 21st Century." A columnist for PopMatters, Murphy has been writing music reviews and essays for almost two decades. Joining him are a distinguished group of industry insiders, all with ties to the northern Virginia area. Cerphe Colwell, legendary D.J. (WHFS, DC/101, etc., and currently at Music Planet Radio), and author of recent memoir Cerphe's Up, will tell stories and discuss his experiences playing—and writing about—music. Jason Herskowitz, Product Manager at Spotify, will talk about what has—and hasn't—changed with music distribution and marketing as artists and consumers increasingly embrace streaming models. Rounding out the panel are musician Todd Wright and manager/talent buyer Tom Carrico (Mary Chapin Carpenter, The Nighthawks, etc.) This panel will be interactive, and questions from the audience are encouraged. Copies of Sean and Cerphe's books will be available for purchase and signing.
This is a free event.
More about Sean Murphy and VCLA. More about Cerphe Colwell.