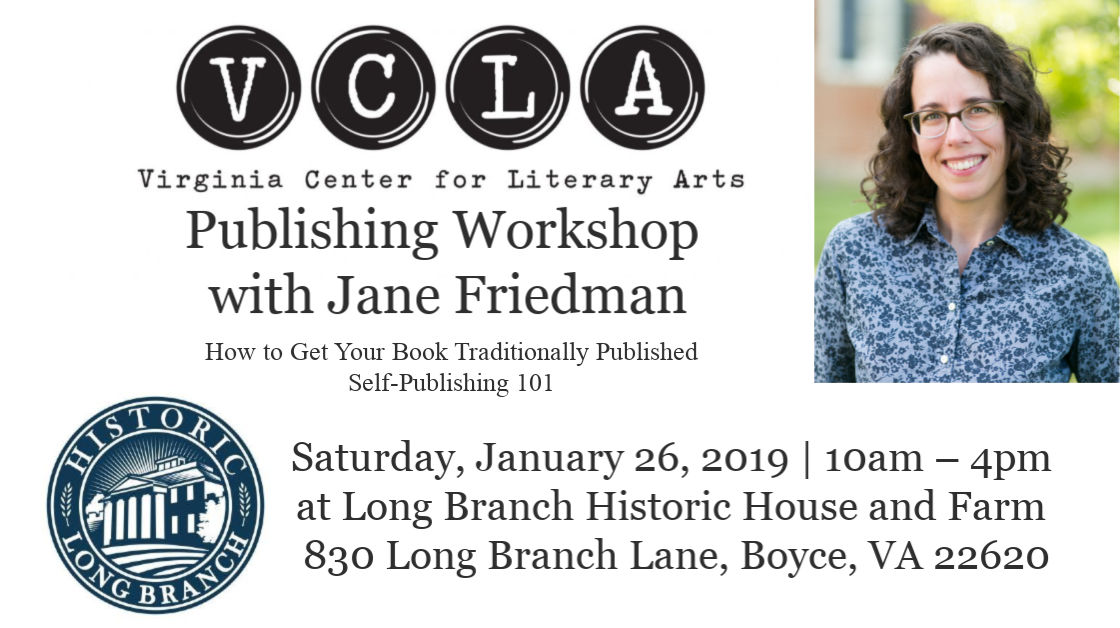 Getting Your Book Published:
A Masterclass on Traditional Publishing, Self-Publishing and Everything in Between
In this comprehensive masterclass, you'll learn not just the foundational principles of getting a book published, but you'll also gain expert insight into the changing landscape of the publishing industry, and how you can navigate your own path toward success. Learn what it takes to capture the attention of a New York publisher or literary agent, what expectations you should have when it comes to the marketing and promotion of your work, and how to determine which publishing option is the best to achieve your goals.
By the end of the day, you'll have a comprehensive, business understanding of the book publishing industry and an author's place in the ecosystem of agents, publishers, and retailers. You'll gain a deep understanding of the commercial publishing business model (for both traditional and self-publishing), and how books get bought and sold in the US today, and how authors can approach the process with the right expectations and mindset.
The morning session will cover the following:
How to determine if your project is commercial enough to be appealing to a New York publisher—and what rights you'll have to give up
Query letters. Your one-page query letter should be short and sweet and pack a punch. Learn what it means to sell your story, and how to avoid problems that plague (and sabotage) writers in this critical document.
Synopses. Few, if any, writers enjoy writing a synopsis of their book, but agents like to see how you've structured (and ended) your book without reading the manuscript. Understand how to pull it off without it sounding dead inside.
Book proposals. Nonfiction writers may have to submit a full book proposal in lieu of or in addition to a full manuscript. This is one of the more challenging business documents you're likely to tackle.
Agents. If you want to sell your work to a major New York house, you'll need an agent. You'll learn what the standard agenting practices are and why you might want one—and how to make sure you don't get involved with a bad one.
How to research markets (agents and editors) for your work. We'll look at the major tools and resources for identifying the right agent or publisher for you.
Traditional publishing options outside of New York. The world of independent publishers—including university presses, small presses, and regional presses—is vast and can sometimes be more challenging to understand than New York publishing, as they all operate a bit differently. Learn how to assess the strength and position of any book publisher.
Lunch (sandwich or salad with drink and snack included with ticket price).
The afternoon session will cover the following:
How to assess if you are well-suited to self-publishing your work, either as a complete independent (by setting up your own publishing company) or with the help of a service
An unbiased look at the self-publishing scene, including when you should do it, and—if you do—how to be effective in your efforts, without damaging your credibility or investing more money than you should.
The best services for self-publishing and how much money cost to produce a good-quality print and ebook.
How to identify the qualities of a "hybrid" publisher and determine if a hybrid is offering you something meaningful that you can't accomplish on your own
If and when you're endangering the future potential of your work by making it available electronically, plus what you need to know about copyright
The most current strategies for marketing and promoting your books, including a look at Amazon and the role of algorithms in book retailing, sales, and marketing
The technical skill required to produce professional ebook files, plus when to use a professional to help you convert your work into different formats
About the instructor
Jane Friedman spent 15 years working inside the traditional publishing industry and is the former publisher of Writer's Digest. In addition to being a columnist with Publishers Weekly and an instructor with the Authors Guild, she is a professor with The Great Courses on the topic of how to get traditionally published.
Her most recent book is The Business of Being a Writer (The University of Chicago Press, 2018), a comprehensive guide on how to make a living as a writer. She has been a full-time freelancer and publishing consultant since 2014, and maintains an award-winning blog for writers at JaneFriedman.com.
Her speaking engagements have taken her around the world to BookExo America, Frankfurt Book Fair, the Dubai Knowledge Summit, SXSW, and hundreds of writing conferences and creative writing programs. Her expertise on the publishing industry and the future of authorship has been featured by NPR's Morning Edition and All Things Considered, PBS, The Washington Post, and the National Press Club. She has also served on grant panels for the National Endowment for the Arts.