How does one go about creating a literary arts center?
If I had a magic wand, I could take this.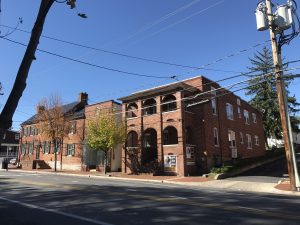 And turn it into this.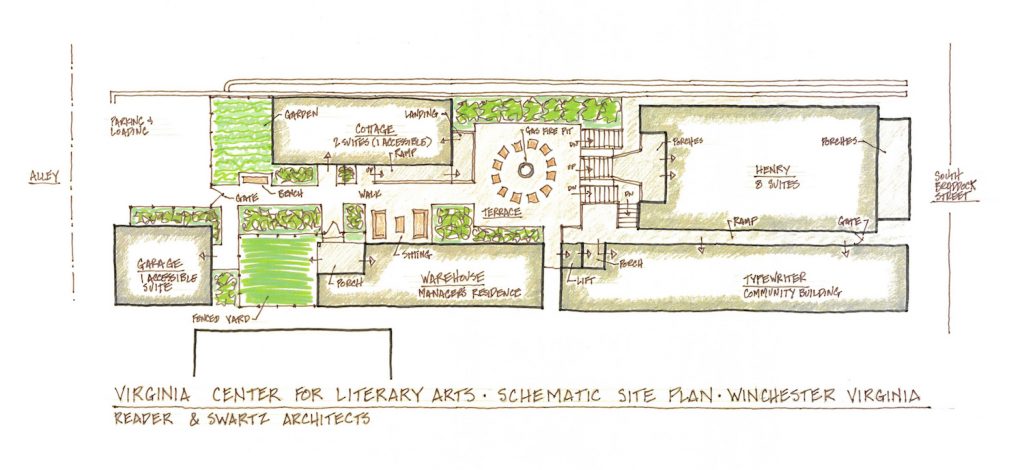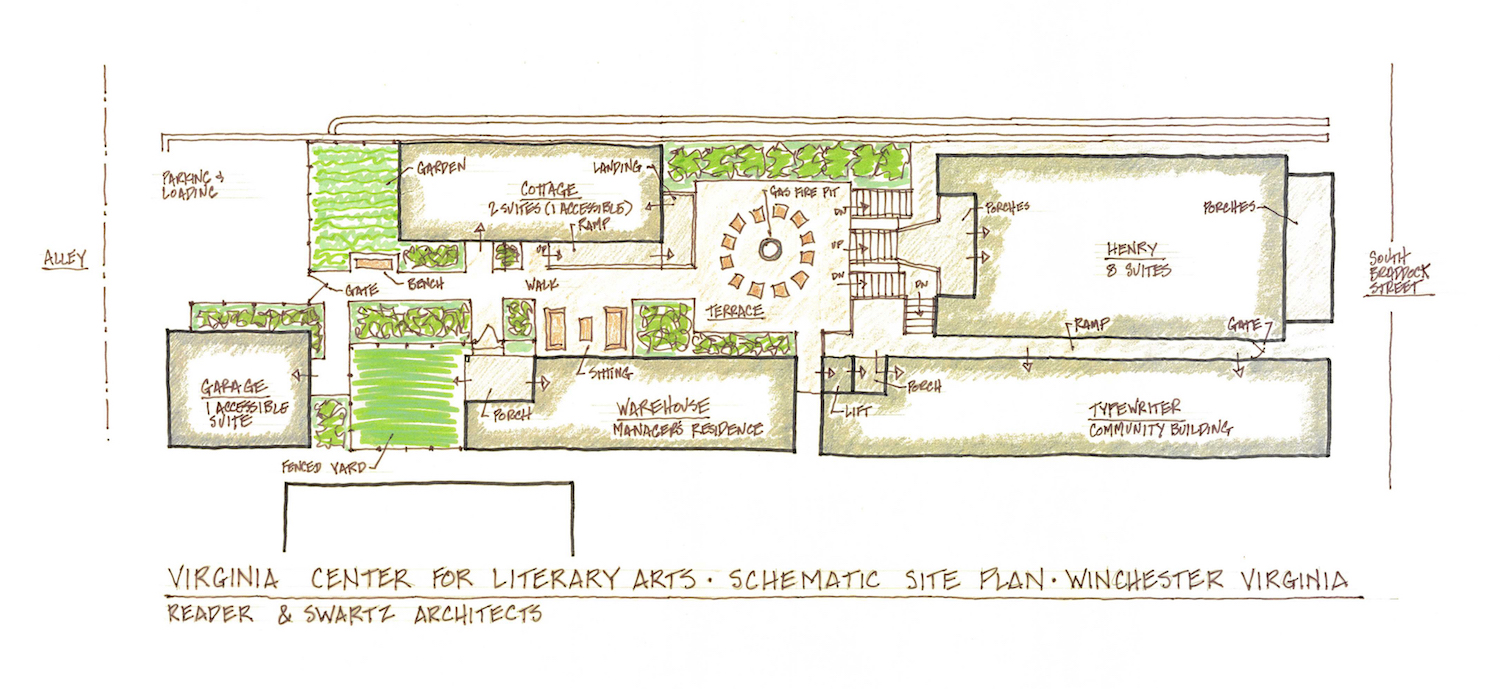 But I don't have a magic wand. And what fun would it be, anyway?
The creation of a literary arts center is not unlike the creation of a novel, or collection of poetry. It requires a ton of work, patience, lots of false starts and crumpled plans, unwavering vision (or at least a stubborn persistence), days when you wish it could just arrive, fully-formed, from thin air. And, if you hang in there long enough, one wonderful day it is finally there in front of you. That easy, that impossible.
Let me tell you a story.
Once I realized Winchester was the ideal city for VCLA, and I found the perfect property, the mission quickly came into focus: revitalize this set of historical buildings. On one hand, the buildings—all in disrepair after years of neglect—will require full renovation, which affords the opportunity to design a venue suitable for VCLA's mission. On the other hand, revitalizing five buildings involves a great deal of time and money.
Fortunately, I've had the great luck of partnering with Beth and Chuck, the miracle workers at Reader and Swartz, who bring decades of experience (and lots of awards) to this project.
We have had many meetings to discuss the practical and conceptual aspects of utilizing every available inch of space.
It's been more enlightening and rewarding than I ever could have imagined, watching experts—who, I've learned, combine the two crucial aspects of architectural genius: smarts and soul—incorporate feedback, patiently explain what will, won't, and might work, to pull together a site plan. Not unlike that novel, a combination of ideas and execution, polished to something like perfection.