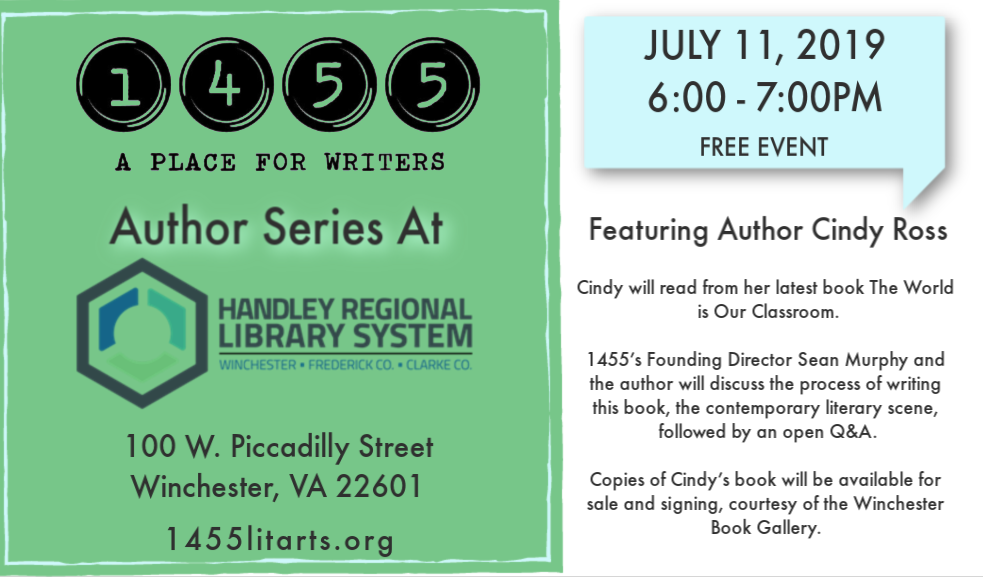 The 1455 Author Series at Handley Regional Library continues with Cindy Ross, who will read from her latest book The World is Our Classroom. Cindy had her formal education in Fine Arts Painting, attending the Pennsylvania Academy of Fine Arts in Philadelphia. She illustrated four of her books. She lives along the Appalachian Trail in Pennsylvania with her husband, Todd in a log home they built themselves from raw trees. Besides Cindy's six published books, she has written over 1,000 magazine articles for a variety of national magazines.
 1455's Founding Director Sean Murphy and the author will discuss the process of writing this book, the contemporary literary scene, followed by an open Q&A.
Copies of Cindy's book will be available for sale and signing, courtesy of the Winchester Book Gallery.
This is a free event!