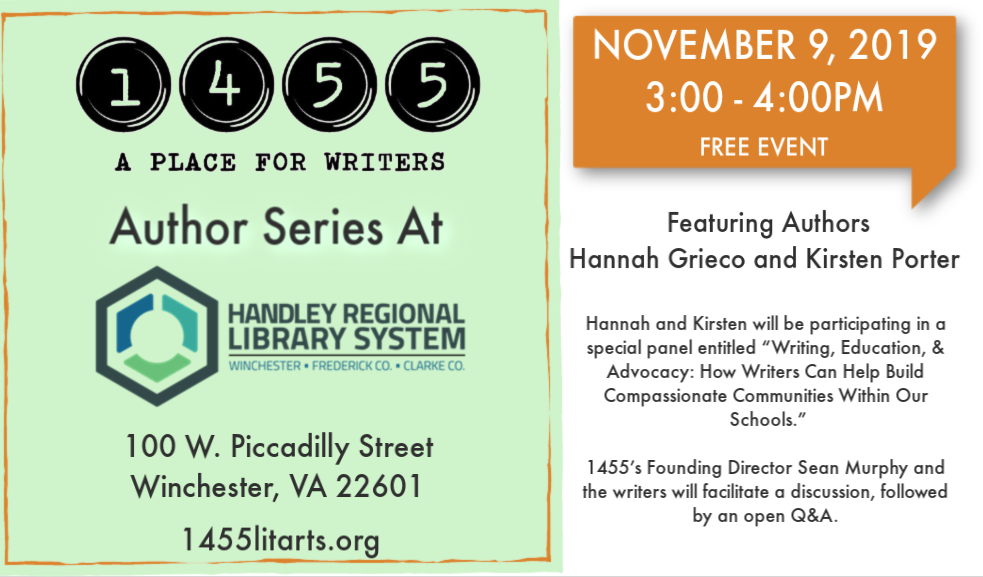 1455's Author Series at Handley Regional Library continues with Hannah Grieco and Kirsten Porter for a special panel entitled "Writing, Education, & Advocacy: How Writers Can Help Build Compassionate Communities Within Our Schools.
Nonfiction writer Hannah Grieco and poet Kirsten Porter will read from their work which explores the challenges that students with diverse needs face in the classroom. The discussion will focus on empathy research and the writer's role in helping teachers, parents, and students work together to build more supportive and inclusive school communities.
1455's Founding Director Sean Murphy and the writers will facilitate a discussion, followed by an open Q&A.
This is a free event!