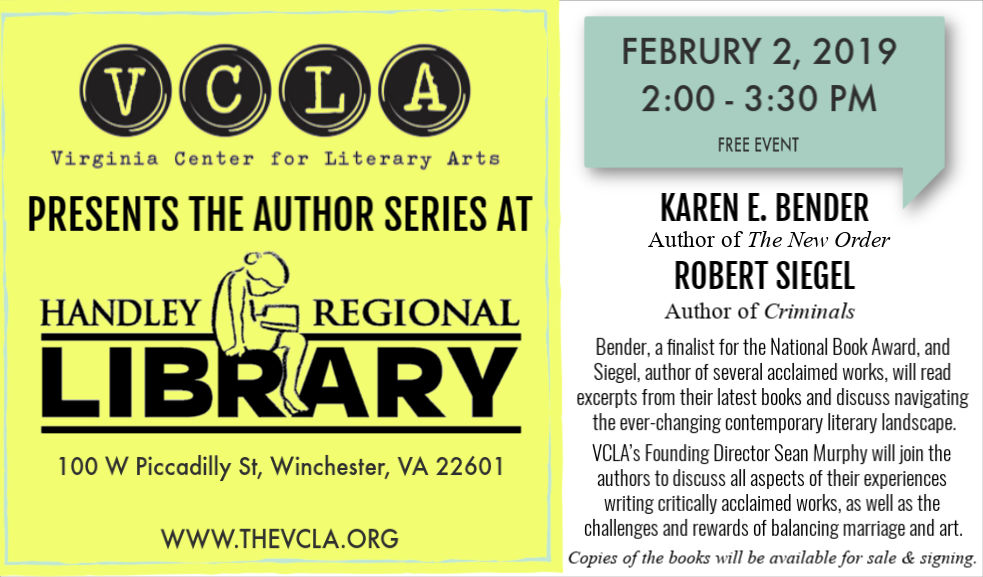 FEBRUARY 2, 2019 2:00-3:30 PM
The Virginia Center for Literary Arts Author Series at Handley Regional Library continues with Karen E. Bender and Robert Siegel.
Bender and Siegel will read from their work and discuss their experiences balancing creativity and family, as well as the unique obstacles and dividends of the literary life.
VCLA's Founding Director Sean Murphy and the authors will discuss the process of writing and marketing their books, followed by a Q&A.
Copies of their books will be available for sale and signing. This is a free event!