1455's Author Series continues virtually with Deesha Philyaw, who will read from the National Book Award Finalist The Secret Lives of Church Ladies.
Deesha Philyaw's debut short story collection, THE SECRET LIVES OF CHURCH LADIES was a finalist for the 2020 National Book Award for Fiction. THE SECRET LIVES OF CHURCH LADIES focuses on Black women, sex, and the Black church. Deesha is also the co-author of Co-Parenting 101: Helping Your Kids Thrive in Two Households After Divorce, written in collaboration with her ex-husband. Her work has been listed as Notable in the Best American Essays series, and her writing on race, parenting, gender, and culture has appeared in The New York Times, The Washington Post, McSweeney's, The Rumpus, Brevity, dead housekeeping, Apogee Journal, Catapult, Harvard Review, ESPN's The Undefeated, The Baltimore Review, TueNight, Ebony and Bitch magazines, and various anthologies. Deesha is a Kimbilio Fiction Fellow and a past Pushcart Prize nominee for essay writing in Full Grown People.
Purchase The Secret Lives of Church Ladies


1455 is thrilled to partner with D.C.'s historic The Potter's House bookshop.
Event Details
December 8   |   7:00 PM   |   FREE VIRTUAL EVENT
1455's Founding Director Sean Murphy and the author will discuss the process of writing this book
and the contemporary literary scene, followed by a Q&A. Attendees are encouraged to submit
questions prior to or during the conversation. Submit your questions for Deesha ahead of time by
emailing sean@1455litarts.org.

Tune into Potter's House on Facebook at the scheduled event time to watch the live stream!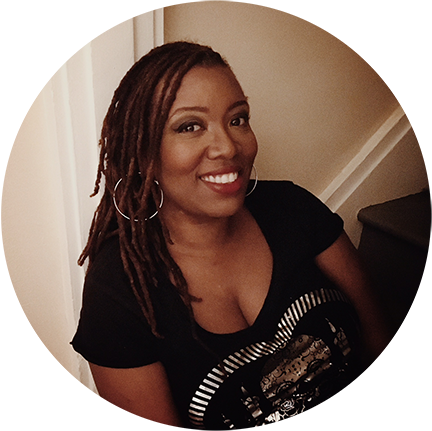 About Deesha Philyaw
Learn more about Deesha Philyaw and her other books at deeshaphilyaw.com