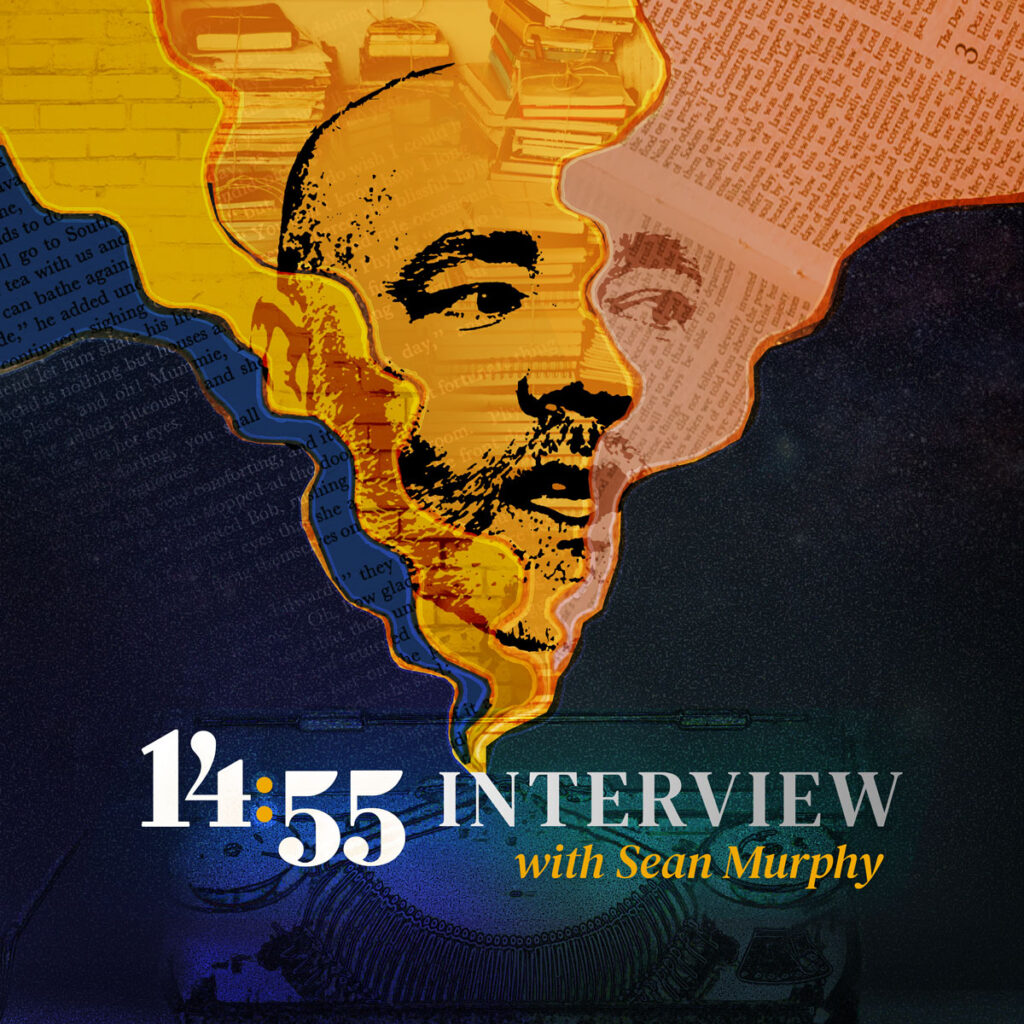 We are excited to bring the next installment of The 14:55 Interview, a new series that takes a short, but deep dive into the writing life.
Get a glimpse into what makes your favorite creative types tick—from the writers who inspired them, to the weird habits that accompany the practice of writing, their favorite places in the world, and more. Each week, Sean Murphy, Executive Director of 1455, poses 15 questions in (less than) 15 minutes in this fast-paced and insightful series.
The Questions:
The first book that made you want to be a writer?
(Or: what book changed your life?)
Your most profound artistic influence is?
Album or movie you recommend without reservation?
Best first (or last) line in any book, ever?
Most underrated author?
Why have you not read MOBY DICK?
(Or, which classic do you regret not reading?)
Is there a single theme or issue your work addresses?
What's your writing routine? (Or: do you believe in them?)
Do you believe in writer's block?
Talk about the most significant setback (artistic or otherwise)
in your life?
How have you developed your career?
Define or explain what literary success means to you.
What do you wish you had known, as an artist, 10 or 20 years ago?
Have you ever visited a writers retreat?
(If not, why; if so, how was your experience?)
One-minute exhortation for beginning writer looking for advice?
The Writers:
Our next three guests, and the video recordings of each interview, are below.
Jennifer Haupt has published essays and other work in many publications, including O, The Oprah Magazine, The Rumpus, Psychology Today, Travel & Leisure, The Seattle Times, Spirituality & Health, The Sun. She is the author of the novel In the Shadow of 10,000 Hills and editor of the anthology ALONE TOGETHER: Love, Grief, and Comfort in the Time of COVID-19. Her favorite pass-times are traveling solo and finding new stories of people and cultures, fine-tuning Spotify playlists, walking in the woods with her double-doodle, and playing board games with her husband of 25-plus years and two grown sons.
E.A. Aymar's most recent thriller, THE UNREPENTANT (a nominee for the 2020 Anthony Award for Best Paperback Original), was published in 2019. His next thriller, THEY'RE GONE, will be published in November under his pseudonym E.A. Barres. He has a monthly column in the Washington Independent Review of Books and is a former member of the national board of the International Thriller Writers. He is also an active member of Crime Writers of Color, the Mystery Writers of America and SinC, runs the Virtual Noir at the Bar series for Washington, D.C., and has hosted and spoken at a variety of crime fiction, writing, and publishing events nationwide. eaymarwrites.com
Louis Bayard's acclaimed historical novels include COURTING MR. LINCOLN, ROOSEVELT'S BEAST, THE
SCHOOL OF NIGHT, THE BLACK TOWER, THE PALE BLUE EYE, and MR. TIMOTHY, as well as the highly praised
young-adult novel, LUCKY STRIKES. A New York Times Notable author, he has been nominated for both the Edgar
and Dagger awards, and his story, "Banana Triangle Six," was chosen for The Best American Mystery Stories 2018. His
reviews and articles have appeared in the New York Times, the Washington Post, the Los Angeles Times and Salon.
An instructor at George Washington University, he is a board member for the PEN Faulkner Foundation and the author of the popular Downton Abbey recaps for the New York Times.