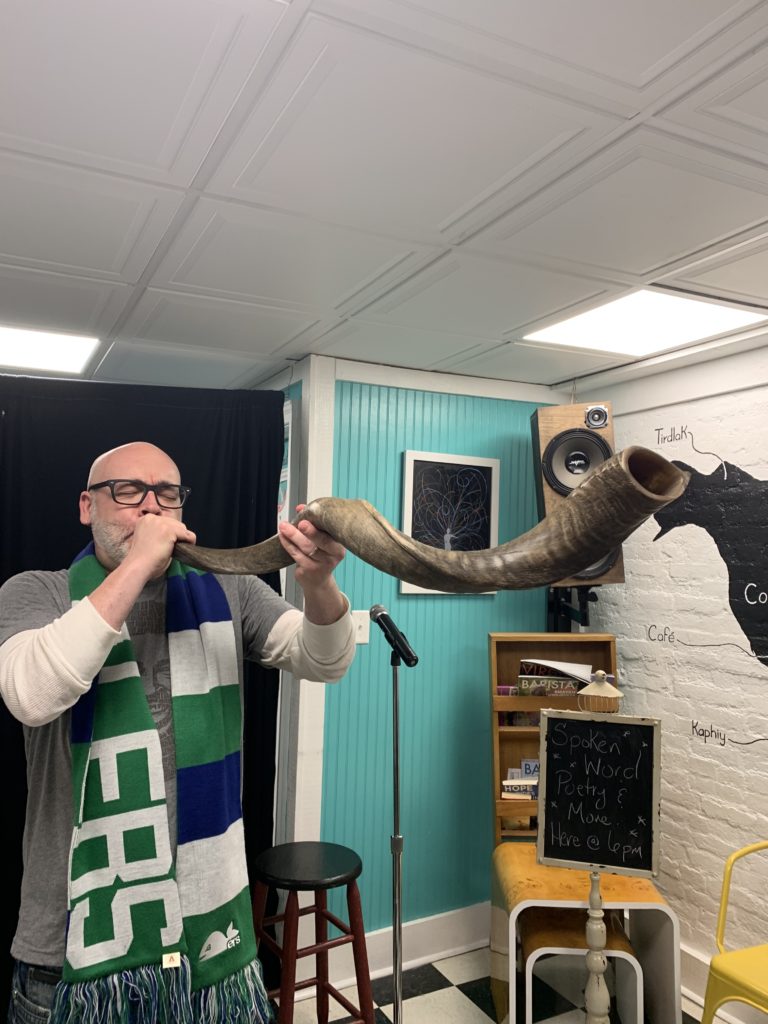 1455's monthly Spoken Word series at Winchester's own Hideaway Cafe continued this month with another impressive variety of readers. This month the poets were out in full force, and it was wonderful to hear work from some younger writers. Reminder: this series occurs the first Thursday of every month, beginning at 6:00 pm.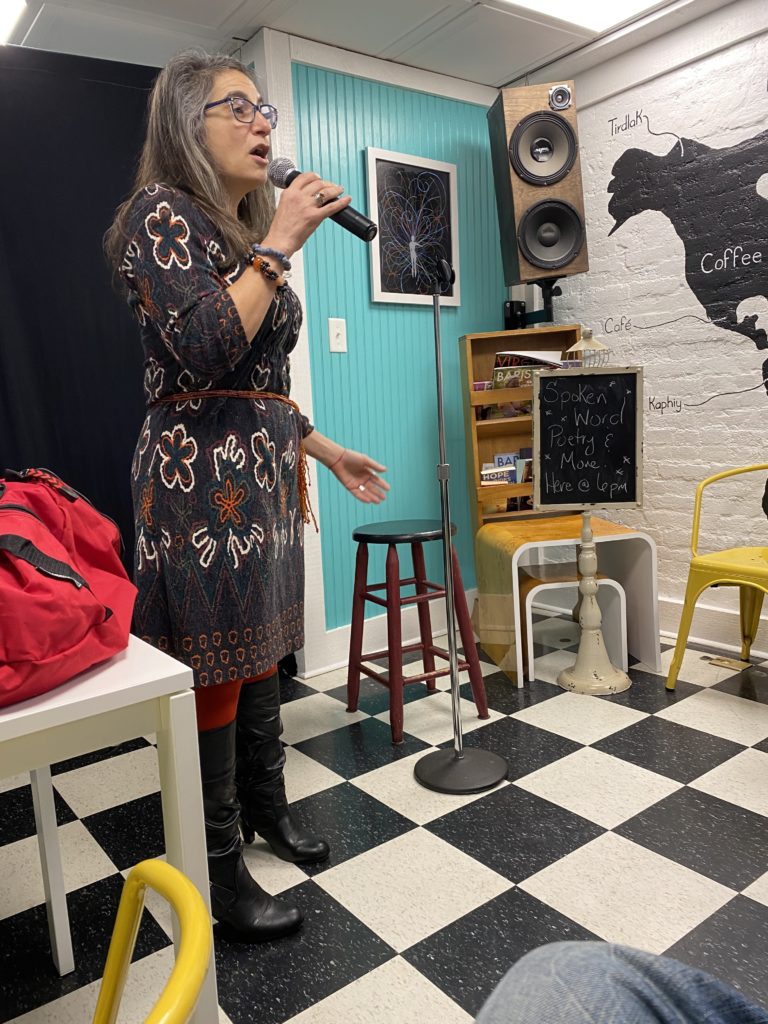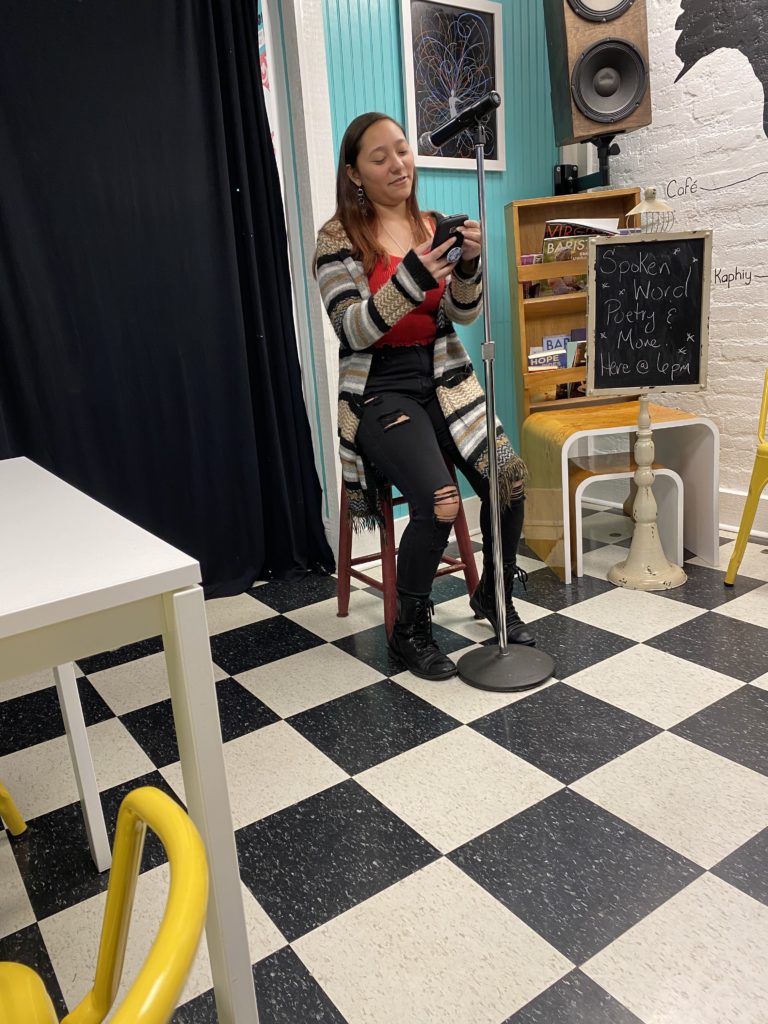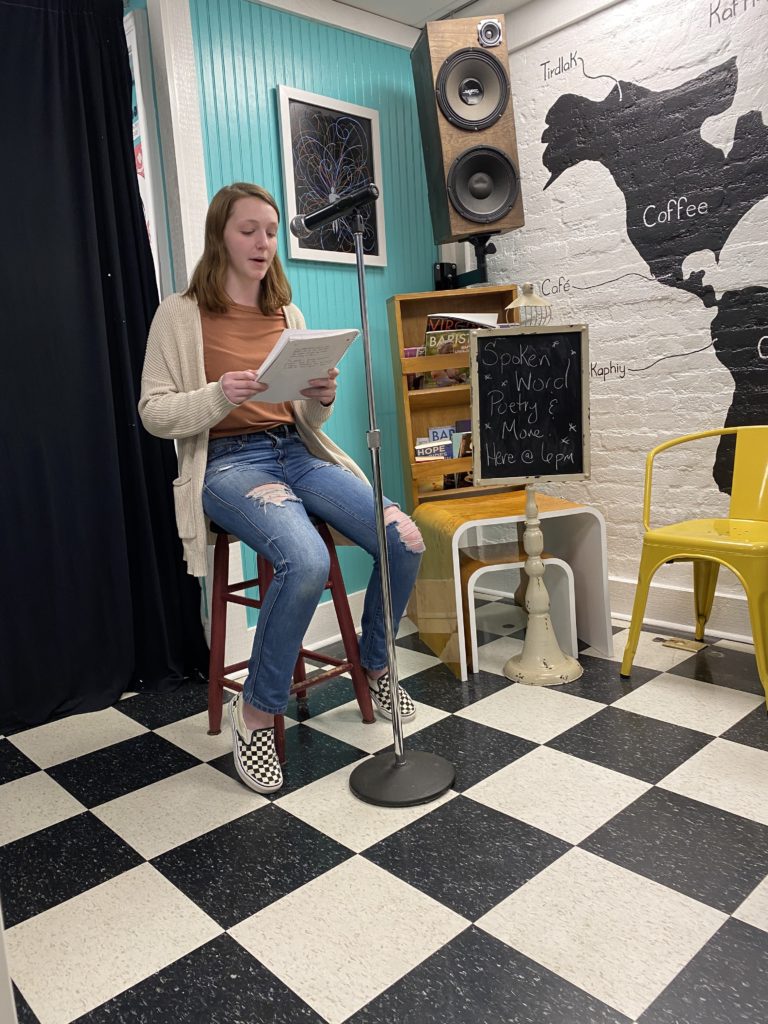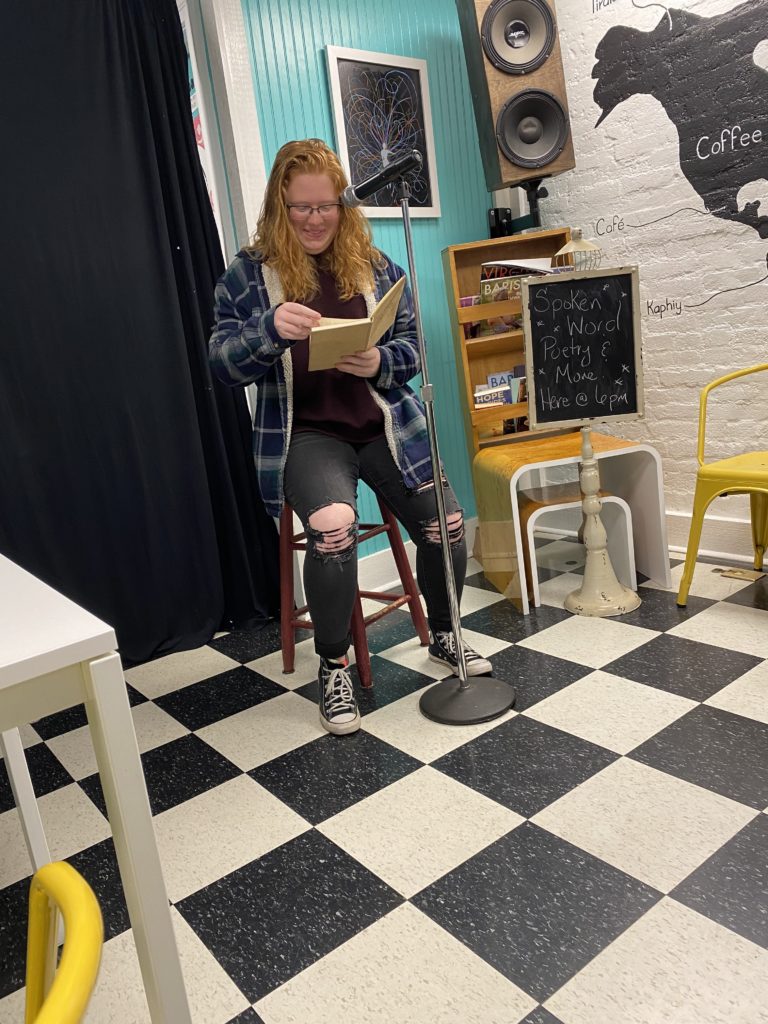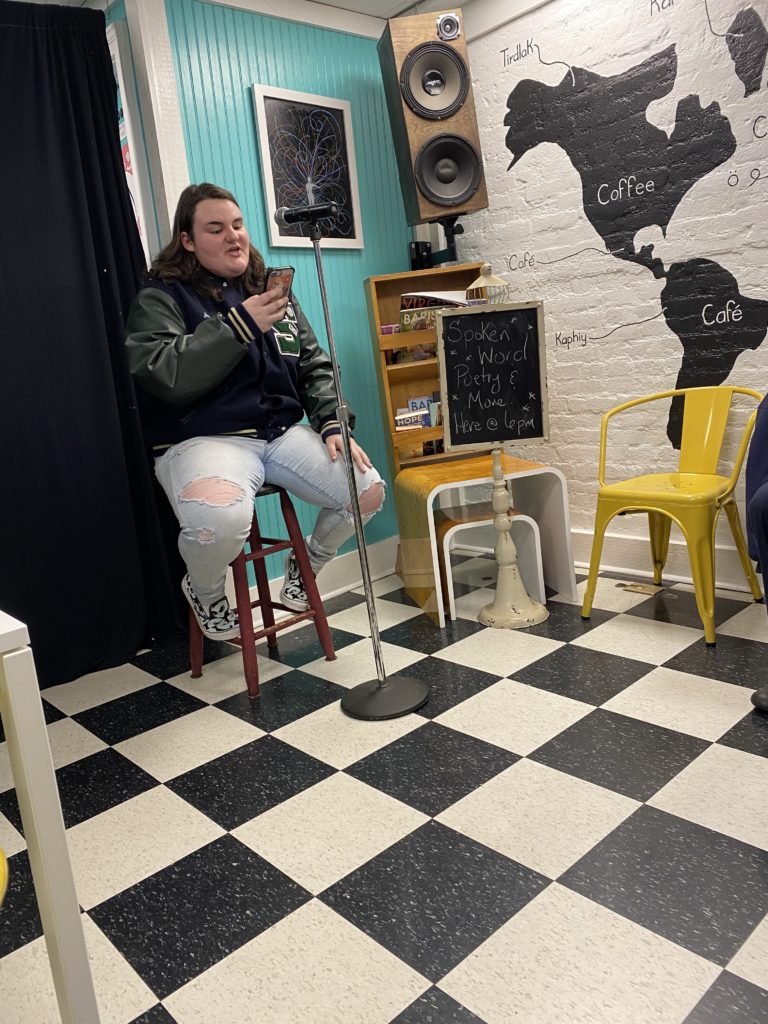 Our featured poet this week, a.l.m., read from her poetry collection if god met a palm reader. Here is how the author describes her book: "The book is inspired by all types of love and relationships, mental health, feminism, and a fun game I like to play with friends where I ask them to give me a random topic to turn into a poem, and I typically can. My love for poetry evolved from journal entries in middle and high school followed by a poem on the occasion. To a complete ditching of long-form entries to just poems. This is a very personal series of things that I hope can help people particularly young women navigate all the feelings we experience growing up and exploring ourselves." Copies can be purchased here.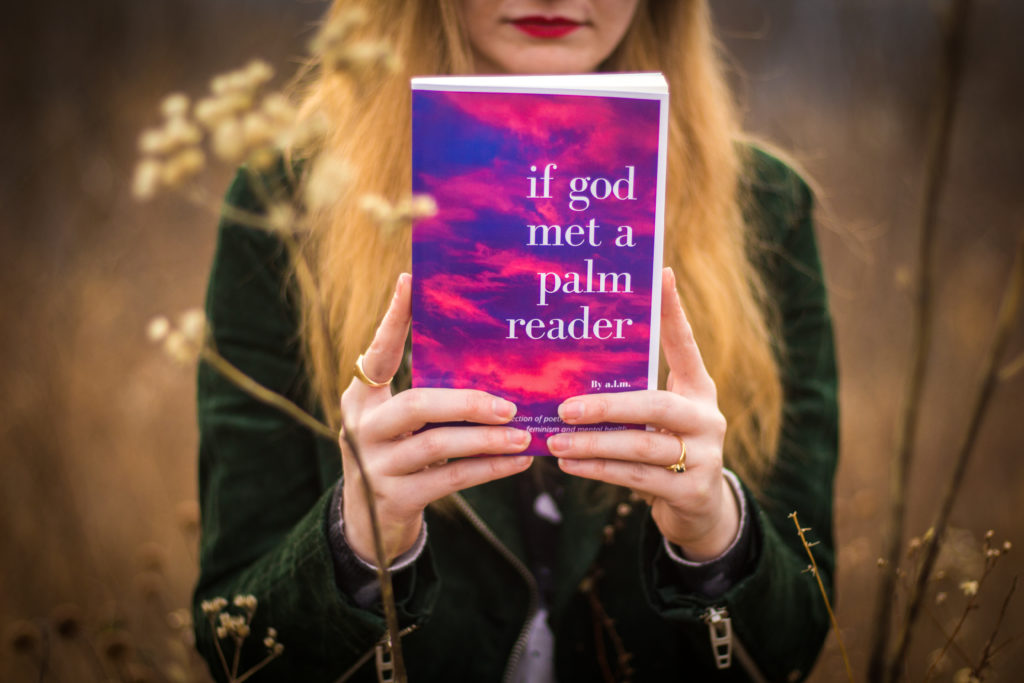 Let me be weak 
Even the strongest
of women
Need to break down
We get tired of
the Earth's crumbling
weight
shifting to the slopes
of our necks
"You're so resilient"
Can pierce our hearts
But why did we have
to be
so strong
In the first place?
What do I want
I can't tell you how many times
I've downloaded and deleted dating apps
How many times
I've written and erased prose
As we became lovers
I can't
Put my finger on you
I'm still afraid
To embrace us
Our truth
Maybe this uncertainty,
Is a warning
To getting better

I became an adult in this life
When you said you didn't want yours
My childhood shattered,
It fell to the floor
I said goodbye to days of us
Running and giggling as we took
Shits through forests

As we bellowed in the faces of rich
Children in McLean
No one will ever understand me
The way you did.
Funny how we both ended up
Eventually
With a similar diagnosis

We fell apart together
And rose to better
I no longer fear much
I've embraced our stormy weather