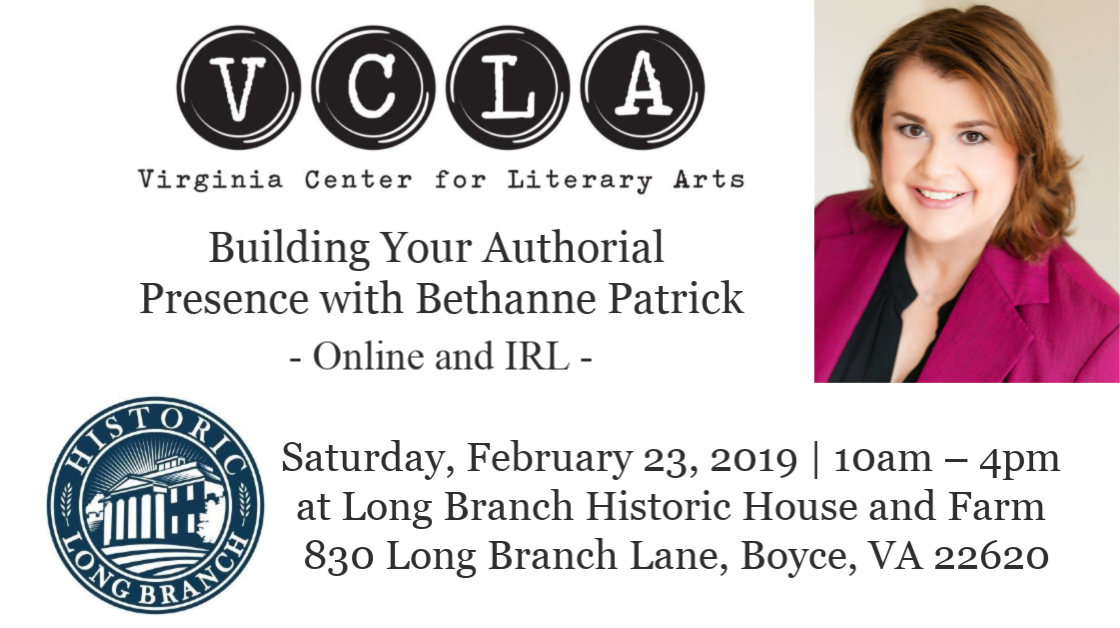 Building Your Authorial Presence, Online and IRL
You are writing, have written, or perhaps even published your first book. Congratulations! Now, how do you get the word out? How do you keep your book in the limelight past its release date? How do you position yourself as an "author" versus as a "writer?" Should you be speaking more, writing more, or Instagramming more? What's the difference between Instagram and Twitter, anyway?
These and many other questions about author PR will be addressed in our full-day workshop. We'll spend the morning on the in-real-life methods and the afternoon on digital demands, with an interactive mix of exercises and troubleshooting for each. Be prepared for the shock of what it takes and the surprise of what you can accomplish when you choose to participate in your book's success.
Lunch (sandwich or salad with drink and snack included with ticket price).
About the instructor
Your instructor will be Bethanne Patrick, whose @TheBookMaven Twitter stream has about 225,000 followers. Patrick, herself the author of two books from National Geographic and the editor of an anthology from ReganArts, will share her own publishing highs and lows—but she'll also share tips from the dozens of authors she's worked with on websites and blogs. Currently a columnist for The Washington Post Book World and a frequent contributor to NPR Books, Patrick is also under contract for a memoir with The Counterpoint Press.