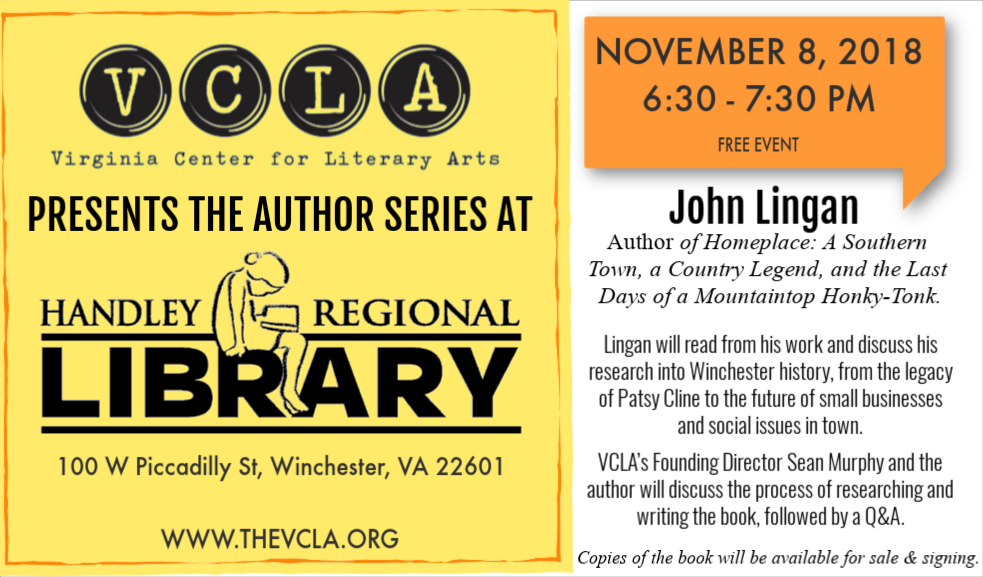 NOVEMBER 8, 2018 6:30-7:30 PM
The Virginia Center for Literary Arts Author Series at Handley Regional Library kicks off with John Lingan, author of Homeplace: A Southern Town, a Country Legend, and the Last Days of a Mountaintop Honky-Tonk.
Lingan will read from his work and discuss his research into Winchester history, from the legacy of Patsy Cline to the future of small businesses and social issues in town.
VCLA's Founding Director Sean Murphy and the author will discuss the process of researching and writing the book, followed by a Q&A.
Copies of the book will be available for sale and signing. This is a free event!