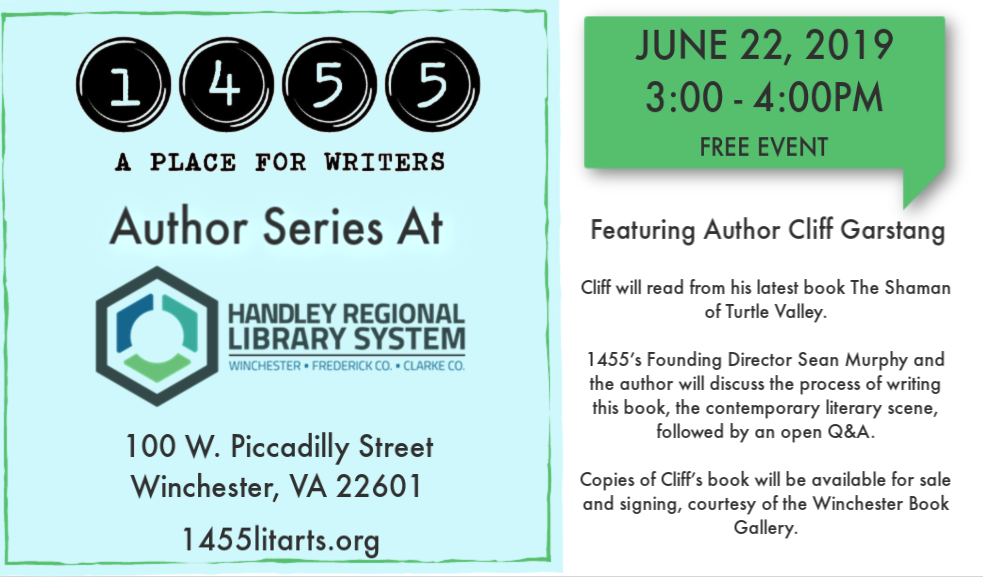 The 1455 Author Series at Handley Regional Library continues with Cliff Garstang, who will read from his latest book The Shaman of Turtle Valley. Cliff is a fiction writer and former international lawyer. His novel in stories, What the Zhang Boys Know, won the Library of Virginia Literary Award for Fiction. He is also the author of a story collection, In an Uncharted Country, and the editor of three anthologies, Everywhere Stories: Short Fiction From a Small Planet, Volumes I, II, and III.
1455's Founding Director Sean Murphy and the author will discuss the process of writing this book, the contemporary literary scene, followed by an open Q&A.
Copies of Cliff's book will be available for sale and signing, courtesy of the Winchester Book Gallery.
This is a free event!