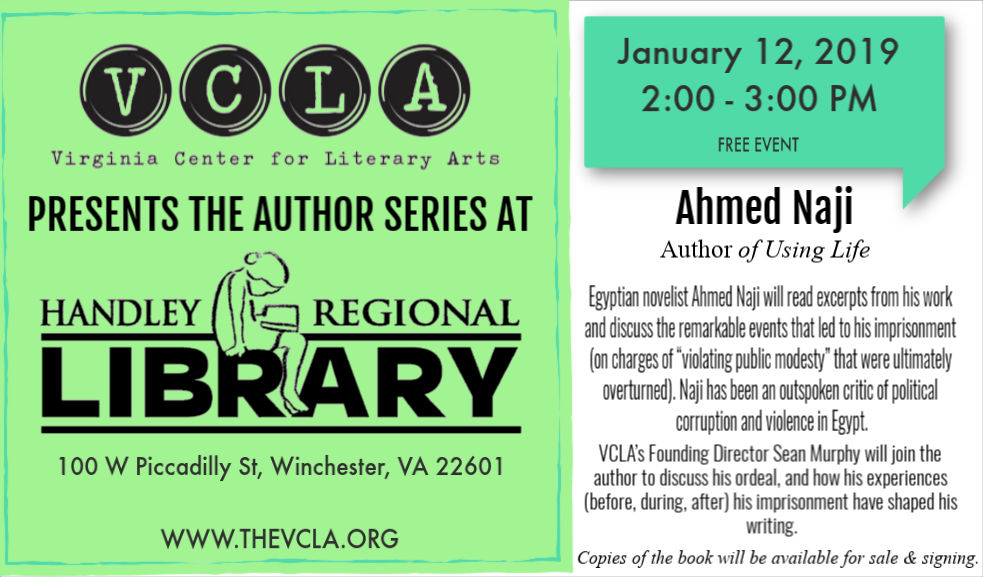 JANUARY 12, 2019 2:00-3:00 PM
The Virginia Center for Literary Arts Author Series at Handley Regional Library continues with Egyptian novelist and journalist Ahmed Naji. This event is VCLA's first official collaboration with the Alan Cheuse International Writers Center.
Naji will read from his work and discuss the ordeal of being imprisoned for "violating public modesty," as a result of calculated outrage based on an excerpt from his novel Using Life.
VCLA's Founding Director Sean Murphy and Matthew Davis, Director of the Cheuse Center, will speak with the author about the ways Naji's experiences have informed his fiction and journalism, and the ways his life has—and has not—changed since becoming a literary and political cause célèbre.
Copies of his book will be available for sale and signing. This is a free event!