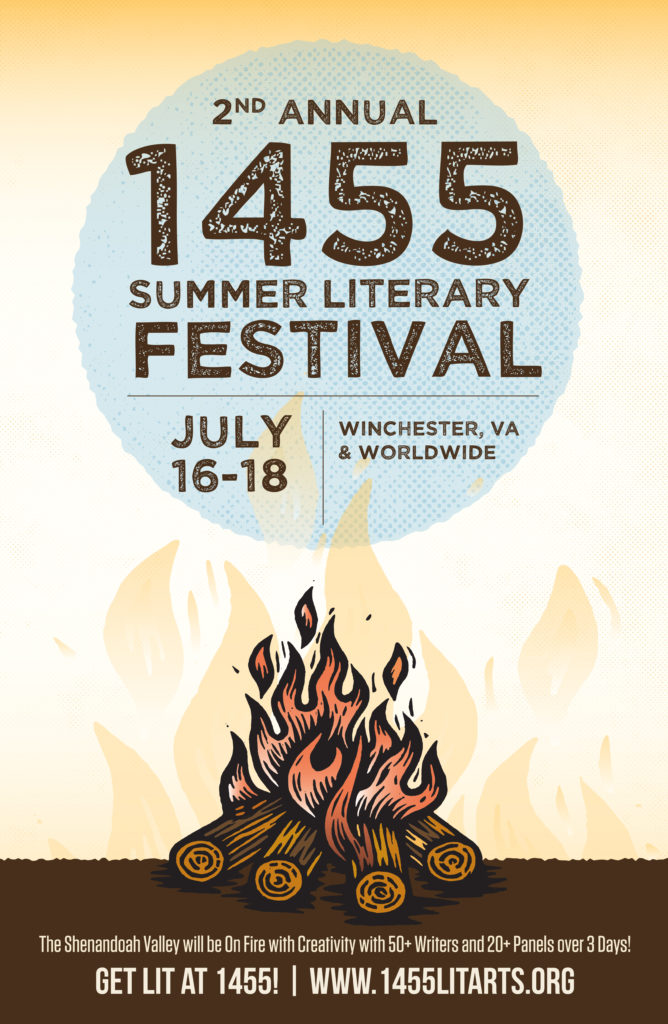 2020 Summer Literary Festival Teen Poet Contest Awards
Grand Prize ($500 Award): "Liminal Song" by Gaia Rajan
Second Prize: "Chemistry, First Grade" by Allison Wong
Third Prize: "Dawning" and "Pulsation" by Anne Kwok
Honorable Mention
"Anosmia" by Stella Li
"On the Mechanism of Viral Entry" by Irma Kiss-Barath
"Taking the Train to New York Before the Pandemic," by Eliza Browning
"retrouvailles," by Anisha Johnson
Poet Bios
Gaia Rajan lives in Andover, MA. She's the Managing Editor of The Courant. Her work has previously appeared or is forthcoming in Rust+Moth, Hobart, Kissing Dynamite, Glass Poetry, Eunoia Review, Mineral Lit, and elsewhere.
Allison Wong is a rising sophomore at the Orange County School of the Arts. She finds her passion in writing poetry and short stories, and has been recognized by Scholastic Art and Writing, Teen Ink, and Rattle's Young Poets Anthology. When not writing, Allison enjoys drinking taro slushies with boba, painting, and days when she does not sneeze when exposed to sunlight.
Anne Kwok loves writing about how the body responds to light, music and the elements. Anne is a current National Student Poet Semifinalist and a Foyle Young Poet. She has been honored by the National Scholastic Art & Writing Awards, National Poetry Quarterly, the Apprentice Writer, and Smith College. Her work is published or forthcoming in Hyphen Magazine, Eunoia Review, Half Mystic, and Austin Poets International. She is also an alumna of the Iowa Young Writers' Studio. Anne loves dancing to Lizzo, playing the flute and eating bread.
Stella Li is a rising senior at West Windsor-Plainsboro High School North in New Jersey. An alumna of the Kenyon Review Young Writers Workshop and an editor of Ephimiliar Journal, she has been recognized by the Scholastic Art and Writing Awards, the Kenyon Review Short Nonfiction Contest, the National Flash Fiction Day Competition, the National Poetry Quarterly, and her mother, among others. When not scribbling angsty poetry out at 1AM, she can be found in her bed, under the covers, dreaming about dipping her feet in the Temple of Dendur water pool.
Irma Kiss-Barath is a rising high school senior from Vancouver, BC. Her work has been published in wide-eyed magazine and The Blue Marble Review and has previously been recognized in the Scholastic Art and Writing Awards. She is currently a mentee at the Adroit Summer Program, where she's studying under Natalie Eilbert.
Eliza Browning studies English and art history at Wheaton College in Massachusetts. Her work has been recognized by the YoungArts Foundation, the Fitzgerald Museum and the Poetry Society of Virginia, among others. She currently co-edits Rushlight, the oldest campus literary magazine in the United States, and reads poetry for the COUNTERCLOCK Journal.
Anisha Johnson is currently a rising sophomore at Mount Holyoke College who is studying Computer Science and a Special Major of Film, Creative Writing, Theater, and Music. Her work has been published in TAB: A Journal of Poetry & Poetics, the San Diego City Works Journal, Bluefire magazine, and the American High School Poets Anthology. She currently lives in Carlsbad, California, where she spends most of her time writing and playing the piano.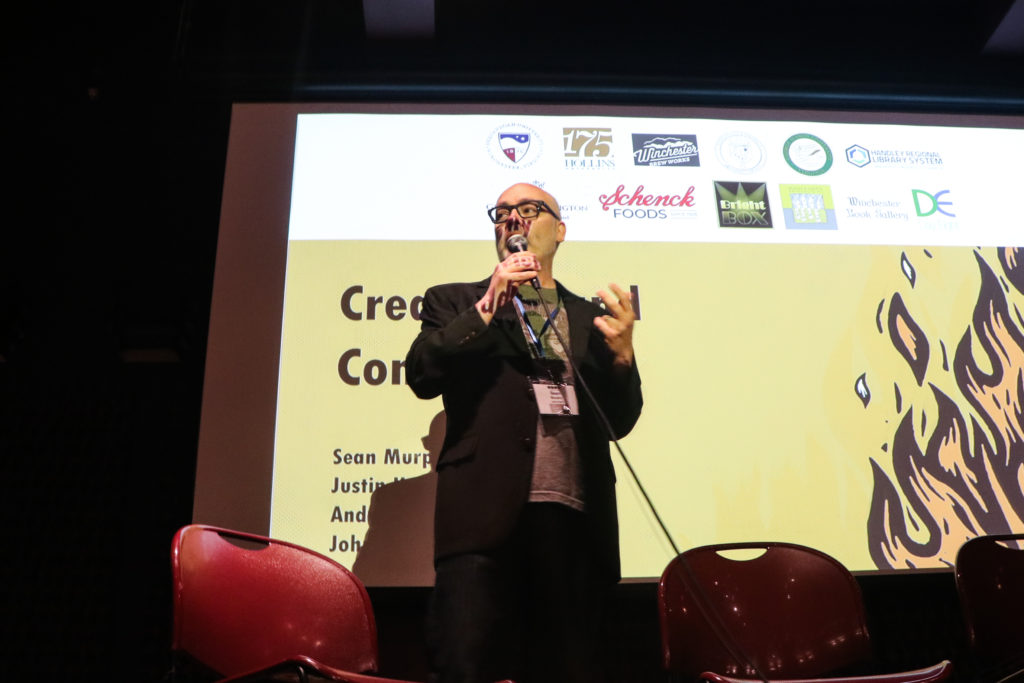 Remarks from Sean Murphy, Executive Director, 1455
The sheer quality of the 70-odd submissions we received last year made the judging of our first annual Teen Poetry contest difficult (I might even say very difficult). The almost unbelievable (I might even say astonishing) quality of this year's batch made narrowing down unpleasant; sorting out the finalists excruciating. This is the best problem the judge of any contest can face, and I am grateful for the angst this process—a labor of love from beginning to end—engendered.
As a reminder, the theme for this year's contest was "Poetry in a Pandemic," and the work (a previously unpublished poem (of any length and style) by any writer aged 13-19) was to offer a reflection on or reaction to the ongoing COVID crisis. The incredible geographic diversity represented in the submissions reflects the fact that is in every sense a global phenomenon. In addition to poets from all over the United States (a random sampling of cities and states: PA, NY, MA, WA, AR, TX, CT, OK, SC, Chicago, Walla Walla, Seattle, Atlanta, Oakland, San Francisco, Los Angeles) and the rest of the world (India, Vancouver BC, South Korea, and two each from Nigeria and the Philippines).
We received over 60 submissions and while each poem adhered to the topic, there was a refreshing variety of styles and strategies: some of the poems seemed pieced together by newspaper headlines; others invoked family histories (the kinds found in photo albums and especially the kinds kept secret or spoken about for the first time), and there were ingenious, if inevitable references to science, politics, ethnicity, anger, and shame. This being a heavy subject, the weight of these collective words was not inconsiderable, but like the best art, these poems inspire dialogue, they seek understanding, they inspire solidarity. In a time where we're seeing a general lack of courage and common sense (by our elected leaders, by our neighbors), these poems are at once an indictment and an aspiration to our better angels.
It's important to reiterate that these poems were read blind. Per the contest guidelines, no author information was to appear on any of the poems, and the personal biographies of each were sent as separate attachments. The best way to illustrate the power of this project is to share certain lines from poems that did not make the final, painful cut.
There's nothing happening
that's worth poetry
here.
….
Movement, I know,
is the only thing worth
capturing.
(from "Poem in denial of itself," by Shreya Vikram)
how grief teaches us new tongues
is a kind of miracle. is this grief?
would we take it better if we had a name
for the turbulence in our chests?
is language ever enough?
(from "Prayer," by Ernest Ogunyemi)
perhaps this is
how we forget. consider how in
between bodies there are songs &
in between songs there is something
like remedy.
(from "remembrance," by Elane Kim)
…there is no after yet. We still remain in the present tense,
an ongoing crisis spilling into future timelines.
(from "blessings in a pandemic," by Lauren Young)
Some thoughts on our three prize winners.
"Liminal Song" achieves an ideal balance of being utterly of the moment but also somewhat out of time (or timeless), invoking ancient gods and myths, and contextualizing everything from seasons, science, and living creatures that all share one immutable fate: they die. In admirably succinct but devastating fashion, Ms. Rajan confronts the uncomfortable realities of illness and mortality, but—like our best artists—bears witness in the service of beauty and truth.
I was absolutely crushed by "Chemistry, First Grade" and I'm at once in awe (and more than a little envious) of the way Ms. Wong blends the personal and political with a power that's quiet and devastating at the same time. Without self-pity or disdain (however warranted it certainly is), she offers up a J'accuse that could apply to any reader (but especially white readers who are either indifferent to or complicit with the systemic and calculated poison of racism). The use of chemistry as a concept and memory—something so many students are obliged to endure—and the ways COVID must be contextualized, scientifically, by age, geography, and history, will linger long after the first reading.
Anne Kwok earned her place as a finalist on the strength not only of "Pulsation," but "Dawning," which comprised the most potent one-two punch of our many submissions. My favorite of the two, "Pulsation," contains a lines that stays with me: "what sound does the bruised shoulder of a nation make?" The answer to this rhetorical question seems at once obvious and elusive. It's a sensitive but blunt indictment of political opportunism, willful ignorance, and failure of empathy. The lines that close the poem are poetic without being self-consciously poetic (this is a real challenge, as any writer knows), and capture the stakes (personal; universal) as well as any of the poems I read for this contest.
In conclusion, here's what I said last year regarding grand prize winner Taylor Fang: I think one indisputable sign of an excellent writer is the feeling you get when reading their work: you not only appreciate and marvel at the words before you, but find yourself already looking forward to future work. As such, I greatly anticipate reading many, many more poems from Gaia Rajan and all of our finalists and honorable mention winners.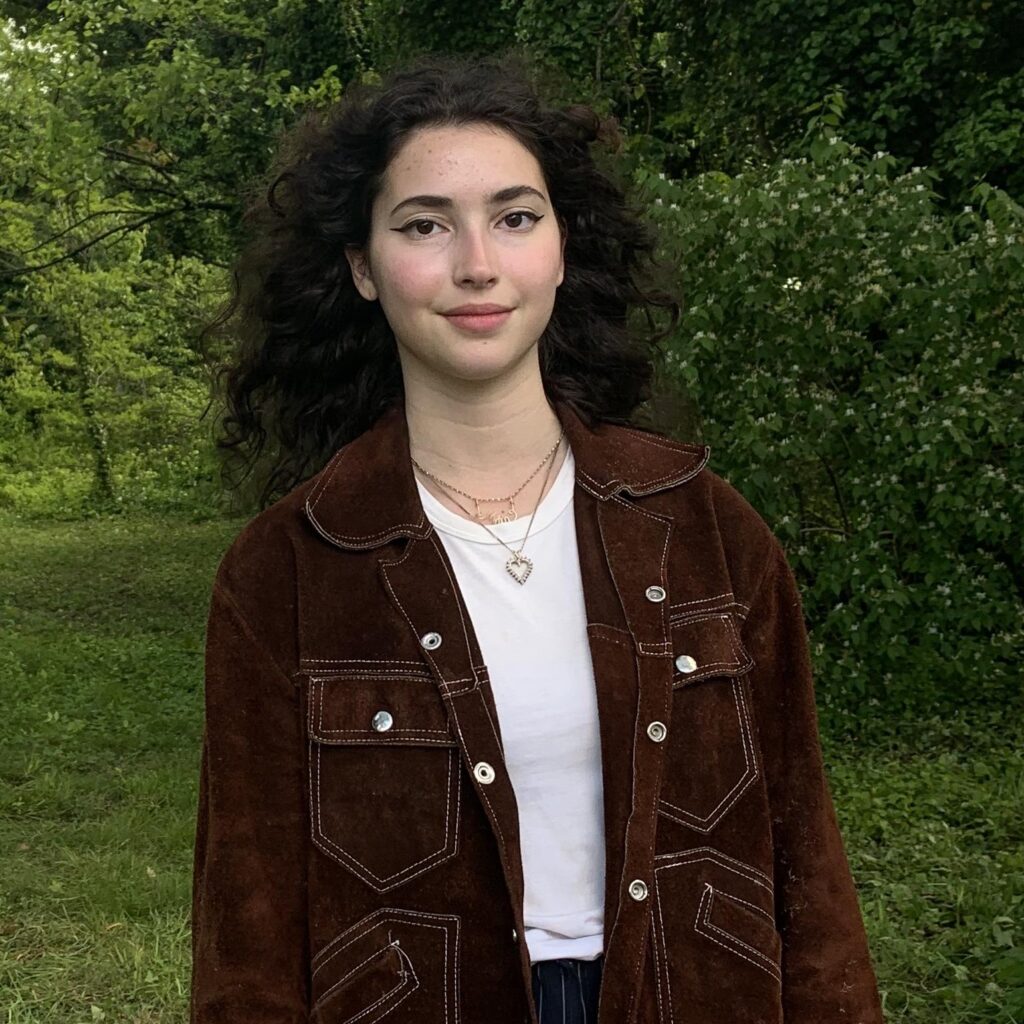 Remarks from co-judge Maia Siegel
Liminal Song: This poem is quiet but powerful. The pandemic undercurrents everything here, but namelessly, almost as a religious force. The line breaks here impressed me, such as in "Next/the fever. I learn statistics, body temperatures,/recite them to my mother." Pairing a myth about breath with a medical condition that limits/restricts breath is very intentionally done, and the author revises the myth so that the Norse god of creation is infected with Coronavirus. It speaks to how the societal changes in our present moment makes us reimagine the past in a way that fits within our new realities.
Chemistry, First Grade: This poem laid bare the discrimination and racism that spread alongside the pandemic. Even with a weighty topic matter, there was a playfulness with words here that was original and fresh. Moving from the idea of eyelids and bodily folds to origami folding to crumpled/folded bodies happens seamlessly, within a few lines. There is a natural ease to the associations in this poem.
Dawning/Pulsation: This set was a one-two punch. It felt like "Dawning" focused on a more private reaction to the pandemic, while "Pulsation" showed the outside world. Each line in "Dawning" is chock-full of rich imagery. I especially loved "I turn/every limb of a blonde doll backwards/until we are both androgynous/in the mirror." The ending left me with this hyper-focus on the body, which felt fitting in an age of constant worry about the state of our health and bodily wellness. The title of "Pulsation" fit together well with the form; the lines looked like heart beats on a hospital monitor.
Anosima: I love how form mirrors content in this poem. The poem tackles the absence of a sense, smell, by physically leaving blanks in the poem. By constantly shifting what the blanks could be, the writer shows the frustration inherent in Anosmia, in losing a sense so important in our descriptions of the world around us. The link to our theme here is very strong, and it illustrates how the pandemic can change the fabric of poetry itself. This piece shows a future of pandemic poetry in which illness is not purely content, but also the form that determines how we experience daily life.
On the Mechanism of Viral Entry: Firstly, I think this title is gorgeous. It cues us into the Coronavirus link without being overt. The focus on a specific character grounds the poem, which I think is always needed when you're writing about a global medical catastrophe. The line breaks and stanza breaks here are really interesting, especially when the italics come into play. The italics feel like private thoughts disrupting the poem, and we're given a character who could be the source: a distraught doctor's pregnant wife. I liked the idea of connecting pregnancy with the conception of another life: one with a sick husband, yes, but also the idea of being pregnant with this virus, holding this virus-life inside of you. I'm not sure that was an intended reading of the poem, but I like how that can be read into it.
Taking the Train to New York Before the Pandemic: The feeling of freedom before shutdown is so vivid in this poem. I loved the insistence of the word "open," and how much heft it takes on in stanza three. Using openness to talk about the stores, but also as a way to talk about the natural world, was a smart move on the writer's end. This poem does what any good poem should do: it stretches emotion and meaning out of a small outing, a trip on the train. Lines like "On the train we invented stories for the other passengers,/the woman folded over a laptop, the man behind her/singing…" remind me of the joys of writing poems about strangers close by, which is something COVID has made very difficult.
retrouvailles: The experimentation in this poem is exciting and admirable. The digital thread in this poem highlights how, now that we're all socially distancing at home, our lives are being fully lived in the digital/online sphere. The idea of representing our personhood in the form of a saved document or file shows that, aided by the pandemic, we really do see ourselves as our online personas. I also loved how this poem is a poem of hope, of human fortitude. I think there needs to be a space in pandemic poetry for this type of uplifting commentary.
The Winning Poems
"Liminal Song," by Gaia Rajan
Spring again and again: I memorize
all the ways a person can hurt. First
the breathing goes. Trembling, I breathe
shallow and shallower, thumbing my lip,
an imitation for prayer. In a Norse creation myth,
a god exhales and thus life is born. I picture gnats
as his coughs, humans the gasp after. Next
the fever. I learn statistics, body temperatures,
recite them to my mother. The myth says fire only stops
at the end of chronology. I shatter a thermometer,
rewire a clock. We write thresholds down on napkins,
let time flatten and curdle. At midnight, we turn off
true crime to watch rockets spark to the moon.
One of my aunts thinks sickness is when time flows
the wrong way. Another vaults over myths like a mother
tongue. I cut my hair in the bathroom sink,
watching night seep into the sky. We sleep curled
in our bodies' shadow, willing them not to break.
"Chemistry, First Grade," by Allison Wong
because I am a vial of liquid sulfur
in their eyes. they crumble away as if I could
spill on them at any moment, marking them
with my yellow stink.
The law of conservation of energy says I cannot be created
or destroyed. but I can be transformed.
this disease, not the disease in the news but this
disease, it has existed for a long time. when you only have ten fingers and ten toes
it is difficult to count all the way back.
It can go both ways—like yellow
can be ochre and neon at the same time, like I can be wanted
and gross at the same time, like the yellow
fever that no one wants, which isn't
transferred through mosquitoes but transferred
through their whispers—they are
all exotic, even though I was born
in California. because
I was born in California.
because they are senseless
of all but their sight. I've been told by others
of my kind that i'm lucky because my eyes are big
(for someone of our kind)
that i'm lucky because there are two folds—
I think we have been folded
into origami cranes too many times, unlucky
because we try to fold them and they do not
fold as easily.
I compare my folded body to theirs and I ask,
How are we different?
How are we the same?
they respond.
It is one of those Venn diagram worksheets we did as first graders,
when my handwriting was just as messy as yours, when I didn't know
nationality was different from ethnicity.
There was a lot to put in each circle, a lot where we overlap.
I reminded them of that and they said I reminded them
of sulfur.
"Dawning" and "Pulsation," by Anne Kwok
Dawning
All summer, pears brown in the kitchen
the way we ripen for hunger. Ma palms
sunlight into the knife and sloughs
our bruises away. Later she plays
the teeth of riftsawn piano, goddess
of small thrills, worn soft in places
where fingers yearned to touch. I sit by
her feet, pedalled thighs heavy
& gum stuck on my hands. I learn how
music leaves an instrument, cadence
& smoke, how pain exits the body. I turn
every limb of a blonde doll backwards
until we are both androgynous
in the mirror. We are drifting face-up
in a country where fishermen hook
sprawled octopuses slapping
bedrock, legs opening for
air. Under the night-dripped
awning, a man slips dollars for
a soft creature to hold. Here, bodies
dissolve all light that enters. Our
silent selves laid down to rest.
Pulsation
"Asian Man Attacked in San Francisco" NBC, April 2020
I'd never seen an old man cry– face contorted,
mouth opening again & again to a rhythm
grander than my pulse. Black hole in his
face: the absence of light
or a melting kitchen-timer swallowing my breath
beside me. The color of his wail numb
as any bruised lung. Camera coaxes him,
fingers whistling to a dog. Golf stick chases
his running body & knocks his old flesh
onto the road. This old man who I love, this Asia-man
in the iron sweat of train tracks, Angel
Island prisoner scratching poems into bone-grit
walls to the beat of his breath. There are people
outside of people and I do not hear them when
the president replaces our name with a lawless disease. What sound
does the bruised shoulder of a nation make? We are
made jawless so he can pour gook in our bodies
while it's still hot. Sometimes light must bend
the other way to give relief to the laws of the world.
Someday I'll bend my face up to yours
so you won't mistake me for American
until I open my mouth–
"Anosmia," by Stella Li
There is rapidly accumulating anecdotal evidence that anosmia with resultant dysgeusia are frequently reported symptoms associated with the COVID-19 pandemic.
-American Academy of Otolaryngology-Head and Neck Surgery

Mama's got a porcine nose, tip lifted defiantly by
an unseen finger. She sneezes, rather, trumpets, in the spring,
pride speckling the car windshield with gold. She tells me
I'm [ ]. ​This [ ], ​​it skipped a
generation. ​Is this what it means to be a mother, to nurse
love out of bestial origin? Mama suffers [ ], in which
bread only chars after the smoke alarm wails. She pinches
the petal of an English rose between her thumb and
forefinger, a luxury soft and senseless at her fingertips. If she
set herself on [ ], she wouldn't notice the amber perfume
of flesh broiling. Then again, she has been burning for many
years. Mama says to be [ ]. Buys pepper spray ​just
in case​. I wonder if it's only half as painful when you can't
[ ] it. If young noses can trace blood the way Mama
gathers chives from the garden, swiftly and remorselessly,
all the way back to their soiled [ ] roots. ​Baby,
anger is a dull knife. Sharpen it or leave it.​ No, Mama,
anger is an inheritance. Spit smeared across grandpa's
cheeks. Jagged glass in a red leather booth. A child's temples
split at the seams, a notched ear. Mama, can you [ ] it?
The scent of rubbing alcohol and fish head stew and pretty
iron, streaming down our [ ].
"On the Mechanism of Viral Entry," by Irma Kiss-Barath
Only last week, he trundled
to work at the ward.
Fresh with his name-day wristwatch
and an early kiss, hair gelled
back into a fragrant helmet.
Your preening must have
made him safe.
But watch him now, head mute,
chest rising like a ribbed bread
loaf.
Perfect that this man, a doctor
of the heart, spends
normal days peering into
the telescoped organs of the
elderly
and the arrogant,
his fingers sliding back and forth
over those pulsing chambers,
scented like hunters' pulpits,
and the many crinoline folds of
the fatty surface tissue. He probes
through those fissures
wide, narrow
in, out
giving life.
Now see him bundled, machines
humming around the waste of his
body, limbs weak and sallow
as budding fruit. All these bones
you studied but had never seen,
the shape of his skull.
giving you a hospital grimace.
Signed from your husband
to you.
His hair—O, and those sheets—
are mussed.
This man who filled your hips
just now that the baby is due
Here is another one to nurse;
cradle his mild skull, break the
heavy craw of the ward.
Heave his sexless, crumpled
body home with yours.
You are making a life—
then make one more.
"Taking the Train to New York Before the Pandemic," by Eliza Browning
In late winter we boarded the T at South Station
to carry us to a different city, as if from the border
of sleep to waking. The light through the windows
bore down on the greening meadows and swamplands
of Connecticut, the tangle of railyards,
the bright flashes of coast. Soon we would be underground.
On the train we invented stories for the other passengers,
the woman folded over a laptop, the man behind her
singing "Strawberry Fields Forever." I kept looking outside
at the trains passing parallel and their empty carriages
full of overhead light, imagining myself inside. And we
were inside. When we got off at Penn Station
the sky piercing the MetLife building was as blue as heaven,
and everything was open: the tattoo parlors,
the bodegas, the horizon stretching to hold us in its grasp.
During those last unreal days, we sat and watched time
repeat itself, the trains switching tracks and following each other
from one century to the next. The hours we have left
together are not actually so long. Come linger at my doorstep
one last time. Come take me for granted again before leaving.
"retrouvailles," by Anisha Johnson
i.
retrouvailles. French, noun: literally "rediscovery"; a reunion (e.g., with loved ones after a long time apart)
ii.
my life is ripping itself from me like a shadow from a magic boy
transmuting hours into seconds like gold into lead –
(can experiences die if they were never lived?)
college life in spiderwebbed storage and
summer plans gone the way of the titanic and
friends who are more screen than face:
i am falling out of my place in the world,
sand in an hourglass with an empty bottom.
but something i've realized: the one thing the pandemic cannot take away
is me.
so here is a letter for myself who is you who is everyone who is struggling
to remind everyone who is you who is me that
we are greater than our greatest fears.
it has been a long time since we have seen our friends
but it has been even longer since we have seen ourselves.
iii.
if you ever want to see infinity, look into a mirror
or if you don't believe your reflection, then i could set it up for you like this:
human = True
human_value = "infinite"
while human:
print (human_value)
now do you understand your programming?
look at the sky. it is gray with tears because it knows it is smaller than you.
iv.
pay attention to my telephone, i'm calling the stars
(or something above, behind, between, amongst, inside them) –
wherever the number i'm calling is.
if an alien picks up, i'll say
i'm an alien too –
if it goes to voicemail, then i'll keep calling until the phone/the stars/my Body dies.
human = False
if human:
print ("i want to be more")
else:
print ("i already am")
i am calling everything outside of me, but it is still me.
i look at the sky and it is gray with tears because it knows it is smaller than me.
now do you see how big i am?
now do you remember how big you are?
v.
we're inside the colander that is the sky
draining into the world while it drains into us
wondering how we are supposed to fit inside ourselves.
human = True
#this is not the same as brainpower because minds are bigger than brains
mindpower = 1
while human:
print(mindpower)
mindpower += 1
the answer is that we will never fit
because draining out has made us bigger not smaller
and the world has coded us to keep growing
vi.
the pandemic will not end us because infinite things go on forever.